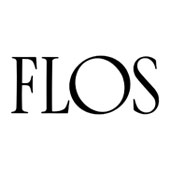 Flos Lighting
The Flos lighting collection boasts an industry-leading selection of modern lamps and chandeliers from a host of world-renowned designers, including Achille and Piere Giacomo Castiglioni, Michael Anastassiades, Konstantin Grcic and Jasper Morrison. Founded in Merano, Italy in 1962, Flos have, for over fifty years, been building an unrivalled portfolio of contemporary pendant lights, floor lamps, and table/desk lamps - many of which have gone on to become recognised design classics.
"For over fifty years we have been crafting objects of light and shedding brightness on generations of dreams" - Flos' principles.
Shop the entire Flos lighting collection below, or dive further into the Flos universe.
Flos Lighting FAQ's
How long have Flos been manufacturing lighting?
Flos was founded by Dino Gavina and Cesare Cassino in 1962 in the Italian town of Merano.
What are some of Flos' iconic designs?
The Arco floor lamp, designed by Achille and Piere Giacomo Castiglioni is a particular highlight of the collection, with its sweeping, elegant lines and reflective shade. Other best sellers include the Flos Glo Ball which is available as a wall lamp, mounted ceiling light and pendant light. The Jasper Morrison-designed family of lamps is made from mouth-blown opal glass and works perfectly in both residential and commercial settings.
While the Flos Lighting collection is full of understated designs, the Italian lighting specialists do offer a collection of lamps that help make a statement. Some iconic examples include the Flos Taccia Floor Lamp and the Flos Snoopy Table Lamp, inspired by Charles M. Schulz's famous comic strip character.
What is the lead time on new Flos Lighting orders?
Generally, Flos lamps are available on a 1-2 week lead time. You'll find the lead time for each lamp on our individual product listings. If you'd like to query the availability of any lamp, then please feel free to contact us via live chat (pop out located at the bottom right hand side of your browser).
Can I get spare parts for my Flos light?
Flos offer spare parts for many of their table, floor and pendant lamps. You can view the full selection of spare parts on their website here, or if you've purchased your original lamp from Utility, email sales@utilitydesign.co.uk and we'll be happy to help source your replacement part.
Do Flos products come with a warranty?
All original Flos lighting products come with a 2 year manufacture warranty. Any lack of conformity that occurs within 24 months from the date of purchase of the goods must be reported within 2 months from the date of discovery of the defect. In order to exercise your rights deriving from the Products' lack of conformity, you may contact us at customer.service@flos.com.