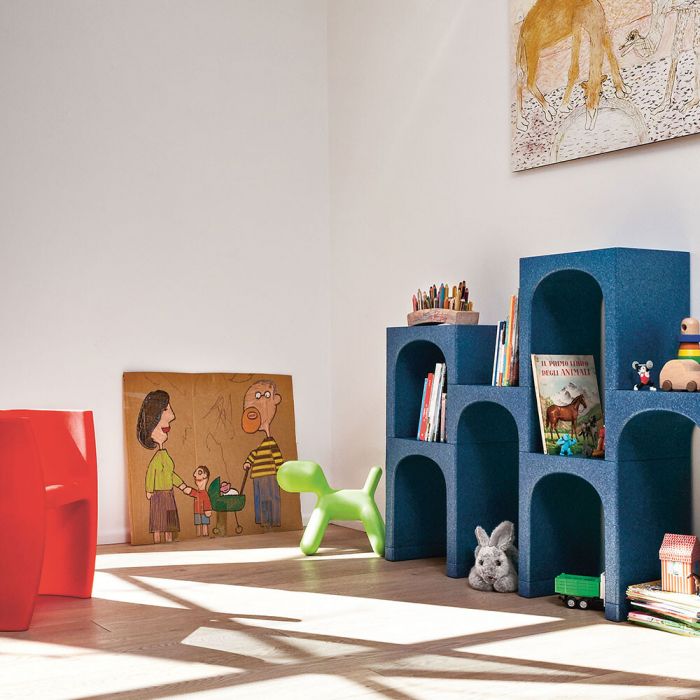 Magis Plastic Puppy lifestyle
Magis Plastic Puppy orange and green
Magis Plastic Puppy orange and white
Magis Plastic Puppy green
Magis Plastic Puppy lifestyle
Magis Plastic Puppy Dalmatian
Magis Plastic Puppy - Orange
1/8







Magis Plastic Puppy
The Magis Plastic Puppy was designed by Eero Aarnio in 2004 for the Magis to reflect a child's perspective on design. It's regarded as a modern design classic, universally adored by adults and children alike and comes in four sizes and several colours.
Read More
Designer : Eero Aarnio
Year of Design : 2004
Material : Polyethylene
Dimensions :
     Small : H: 34.5cm; W: 26cm; L: 42.5cm
     Medium : H: 45cm; W: 34cm; L: 56.5cm
     Large : H: 55.5cm; W: 42cm; L: 69.5cm
     Extra Large : H: 81cm; W: 61.5cm; L: 102cm
Suitable for outdoor use
Product: Available To Order
The lead time displayed above is for guidance based on our usual experience but can be subject to change Once your order has been shipped from the supplier, we will be in touch to provide an ETA. We aim to check, pack and dispatch all orders as soon as they arrive into our Liverpool warehouse.
If you'd like any further information on the lead-time of a specific product, please feel free to contact us via live chat, give us a call on 0151 494 9412 or email sales@utilitydesign.co.uk - please note that our office working hours are 9 am - 5.30 pm Mon-Fri.
Your order will be shipped via our courier partner FedEx or a dedicated third-party delivery team depending on the size, weight and/or fragility of your order. If your order exceeds the dimensions/weight restrictions of our courier service, our delivery team will be in touch to arrange delivery with you.
We aim to dispatch all in-stock orders placed before 1pm the same day, on a next working day delivery service.
You can find out more about our delivery terms here, or feel free to get in touch via our live chat function (bottom right of your screen during office hours).
Description
The Magis Puppy was designed by Eero Aarnio in 2004 for the Magis "Me Too" Collection- a then new line of furniture created to reflect a child's perspective on design. Made from colourful polyethylene it represents everything that is quintessential about the iconic Finnish designer: Organic silhouettes, vivid colours, a desire to push the boundaries of conventional design and a ground breaking, revolutionary use of plastics (Aarnio's Plastic Puppy is manufactured using rotational moulding technology).
The result is a versatile piece of design that can be anything your imagination wants it to be: an abstract dog, a stylised sculpture, a toy, a children's chair, a stool, garden furniture or playful home décor. However one interprets the Magis Plastic Puppy it's regarded above all as a modern design classic, universally adored by adults and children alike.
Now something of a design classic the Magis Puppy is available in various sizes and colours.

See other Eero Aarnio designs.
See the Magis collection.
| | |
| --- | --- |
| Brand | Magis |
| Designer | Eero Aarnio |
Designed by
Eero Aarnio
Born in 1932 in Helsinki, Finland. Eero Aarnio is famed for his use of experimentation of plastics in vivid colours. Many of his pieces are included in the worlds most prestigious museums. Aarnio has worked with some of the worlds most famous design brands including Vitra and Magis, creating iconic pieces including the Plastic Puppy.
More from Eero Aarnio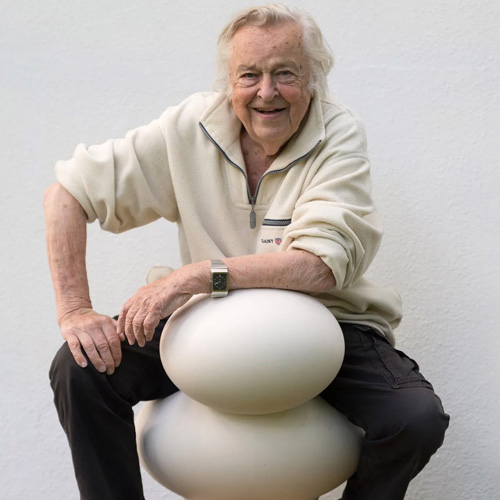 Thank You Messages
"Every part of their service and process is polite, efficient and accurate. Zero complaints what so ever, and continually impressed by this company."
"good customer service....Very happy that I was able to amend my order after I realised that I needed to go with a smaller size..Good communication throughout. Table arrived well within the timeframe..and I love it!"
"Excellent customer service, the lady that assisted me on the telephone & via email was professional and super efficient, the service I received today was fabulous, would highly recommend Utility"
"Great price and actually had the item in stock and this company is UK based and actually has customer service staff who answer the phone. Will definitely be using Utility Design again."
"Utility Design have a wonderful selection of beautiful products but I was particularly impressed by their customer service when my delivery was delayed by the courier. They went above and beyond to keep me informed"
"An absolute pleasure to deal with, their edit and knowledge superlative."