The first of its kind in many ways, the Panton S Chair was destined to be iconic.
Epitomising the mood of the time, the Panton S Chair design was possible due to chance: post-war advancements in technology were a catalyst for creatives looking to be inspired.
Similar to other designs of the 1960s, the S Chair was to an extent, defined by its material. True to its conception however, the chair has undergone three major production phases: evolving through time alongside material plastic technology.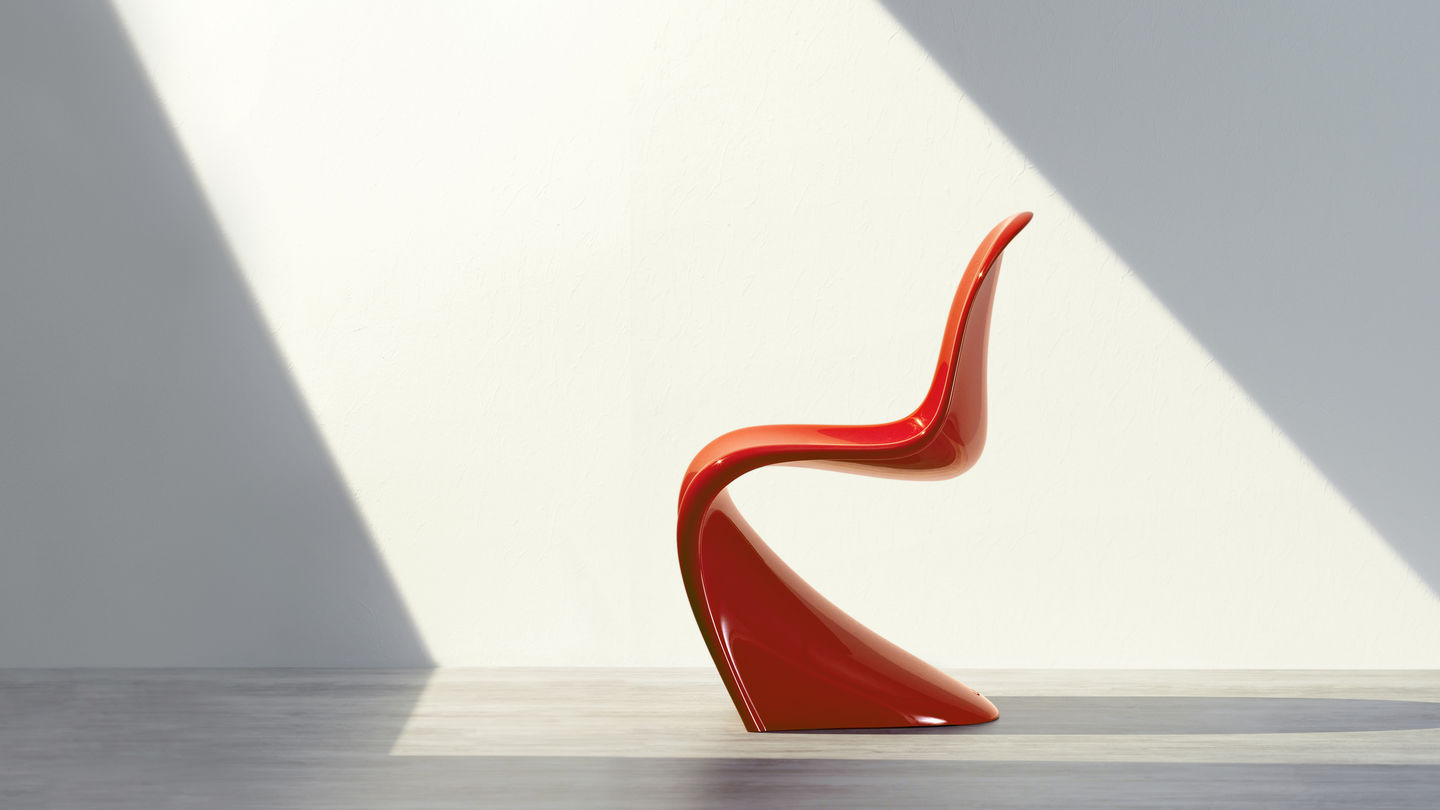 Rooted in the functional yet playful ideas of the Fifties, the Panton S Chair is the first single unit cantilevered chair created from moulded plastic. Although a relatively normal material to use for furniture in the 21st century, thinking about plastic in the context of the era is vital to the understanding of the importance of the Panton Chair.
Although invented in 1907, synthetic plastic made from carbon polymers was popularised in the western world only in the 1960s. To use such a new material, most commonly used previously for its heat-resistant qualities rather than its aesthetic, was radical – but to combine plastic with colour in this seemingly gravity-defying chair design was revolutionary.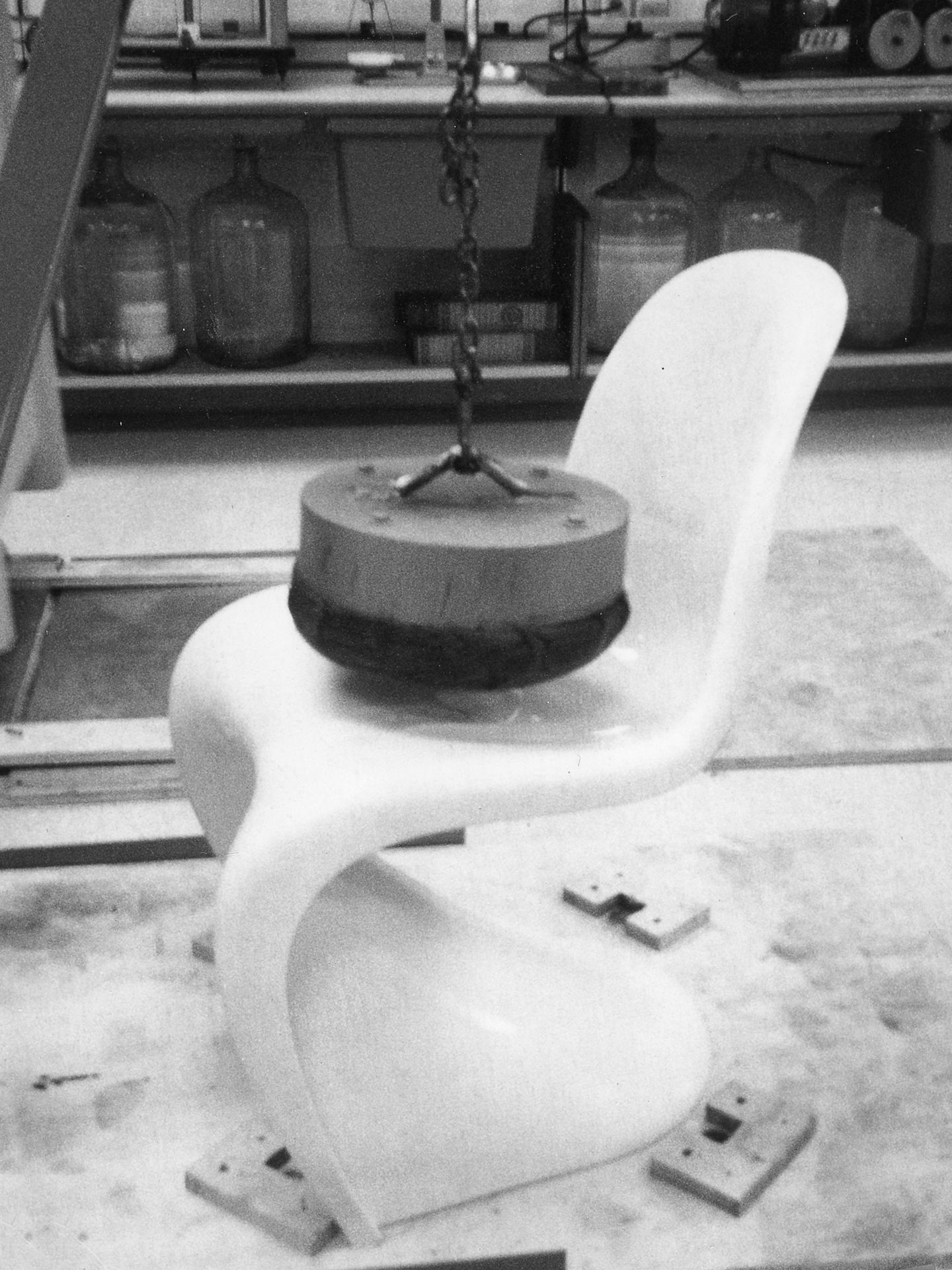 Born in Denmark in 1926, Verner Panton trained as an architect in Copenhagen before working alongside Arne Jacobsen. In 1955, he founded his own design studio through which his passion for colour and pattern was realised.
Working in collaboration with Vitra, the Panton S Chair was released in 1967 following years of refinement. This was Vitra's first independently developed product and although it was designed for mass-market, the pilot launch included just 150 chairs. Later, due to quality issues as a result of ageing plastic compounds in the chairs, production ceased in 1979.
By this time, the chair had already amassed a cult following – having featured in Brian Duffy's now infamous photo sequence with Amanda Lear entitled How To Undress In Front of Your Husband. A planned rerelease of the chair in the late 1990s would coincide with Vitra's retrospective on Panton's work, due to be hosted at the Vitra Design Museums in both Weil am Rhein and Berlin at the turn of the millennium. However Panton died in 1998, a year before he would see the iconic chair rereleased in a stronger and more durable polypropylene – the closest it would come to his original conception.
Utility stocks three current versions of the Panton S Chair. The Panton Chair, The Panton Classic, and the Panton Junior.
::
Header image credit : Photographed by Nick Knight for Vogue via Vogue Archives
Body imagery credit : Vitra