In Conversation with OLVH
In terms of interiors, we've seen a noticeable shift in attitudes in recent years. A new wave of young (and not-so-young) creatives have popped up and are blurring the lines between fashion, interiors and product design. They view these not as separate entities but as part of a uniformed "lifestyle".
Whether it's influenced by the rise of the micro blogger, the increase in popularity of streetwear in high fashion or the behemoth lifestyle trend 'Hygge' - there is no denying that this growing group are giving more thought to the product they own and the design processes behind them.
One such person is Utility friend, fashion blogger, jewellery designer and all round style guy Oliver Hooson. Following his recent purchase of a Vitra Nelson Bench from Utility, we caught up with Oliver to chat about what it takes for him to part with his hard earned cash.
---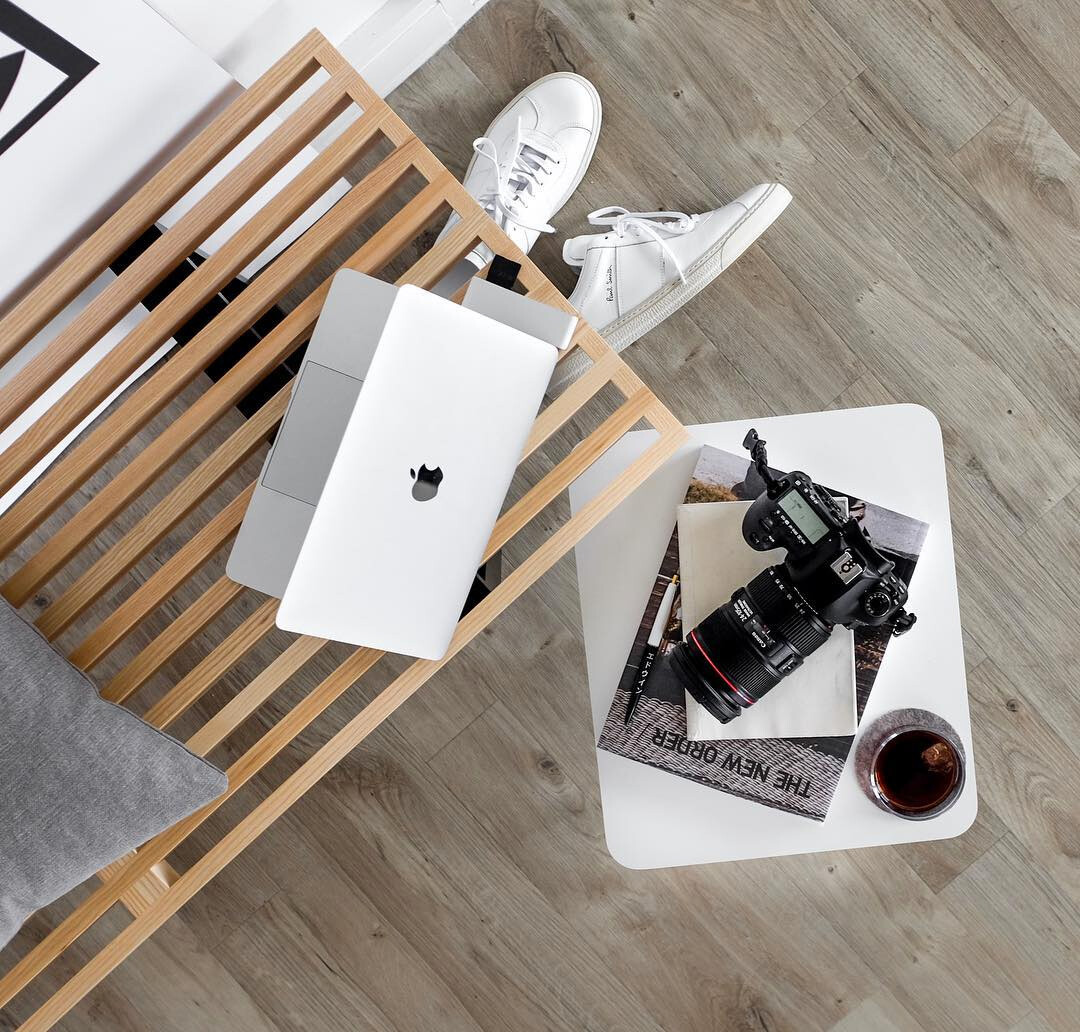 ---
Utility : It's probably safe to say that you're best known for your impeccable taste in menswear but it's becoming evident that your design eye sees beyond clothing. What is it you consider in a piece, before parting with your hard earned cash?
Oliver : Heritage. I would say the history and journey behind somebody's work would be the biggest factor in me wanting to invest or not. 
---
---
Utility : In terms of aesthetics, how would you describe your home interior style compared to your taste in clothing.
Oliver : Well in honesty, I had fallen into the cliche 'scandi' title when I would say I definitely take more influence from the Japanese and their take on minimalism, feng shui, form & function. I like to think this is evident through with my everyday preferences- clothes, living space and inventory essentials.
---
---
Utility : You've mentioned before that your goal is to one day replace your replica furniture pieces with originals. Why is this important to you?
Oliver : I would like to think that these pieces will stay with me through my lifetime now and I need to know that they will stand the test of time and two, because I have grown a respect for the designers and manufactures which I feel now that I have the cash i can honour.
---
---
The Vitra Nelson Bench was designed in 1946 by George Nelson. The clean straight lines of the table / bench reflect the designers architectural background and it's versatility allows the Nelson Bench to fit seamlessly into modern applications. 70 years after being designed, it's great to see that the Nelson Bench has slotted into Oliver's daily home life so effortlessly.
You can find the Vitra Nelson bench on our website here.
It's always great catching up with Oliver and it's great to see our hometown buddy doing well. We highly suggest you head over to his Instagram account and check out what he's been getting up to - last we heard he was jetting back from America to work with Saville Row's tailoring big guns, Hardy Amies.
You can find Oliver on Instagram here.
---
Time for more? Best Interiors on Instagram | Hygge: The Art of Danish happiness | Utility Follows - Kate Baxter of FabricofmyLife
Image Credit: Oliver Hooson