If you're a regular reader of the Utility Design Blog then you'll know that our 'Utility Follows' series kicked off last week when we sat down with Liverpool based interior designer Natalie Holden. Staying in the North West, this week we caught up with Manchester based Kate Baxter from the award nominated interiors, lifestyle & travel blog 'Fabric of my Life'.
Kate started Fabric of My Life back in 2009 and has been using it as a platform to share her favourite visual imagery, design ideas, thoughts and musings ever since. Rather than us explaining it further, you can read what Kate had to say about that, her design preferences and more below...
- -
What inspired you to start blogging?
I started my blog in May 2009 when I was a freelance styling assistant working with UK publications such as Elle Decoration, Living etc and Wallpaper*. Having spent all day assisting other stylists with their creative vision, I wanted to create my own little corner of cyberspace to devote to discovering my own interior passions and personal sense of style.
How would you describe Fabric of my Life?
Over the years it has evolved from what was essentially a pre-Pinterest pinboard into a more editorially led curation of my favourite design finds from around the world with an increasing focus on lifestyle, incorporating food, travel and fashion as well as interiors. I've always described it as an online scrapbook of inspiration; a place where I can hoard all my favourite visual imagery, design ideas, thoughts and musings into one big magpie's nest.
How would you describe your personal style, in your home?
If I have to apply a style reference to my home decor I'd refer to it as 'scandi-boho'. The foundations (i.e. furniture pieces) are fairly sleek and minimal in design, and I then dress them up with a more casual, relaxed array of textiles, decorative and found objects.
Does your interior style extend to other areas of your life? (Your wardrobe, the places you visit etc?)
I'd say that 90% of the time you'll find me in denim and stripes, with a flash of chunky gold jewellery. I tend to buy style staples from brands such as Cos, Samsøe & Samsøe and & Other Stories and generally just rotate my jeans and tees on a daily basis! I guess my wanderlust sensibilities follow a similar 'urban with a hint of boho vibe'; I generally plan packed weekend city breaks to places like Stockholm, Copenhagen or Antwerp, then crave a sun-seeker relaxing escape to a hotel resort like Casa Cook in Rhodes for a total recharge. My all-time fave holiday was a 2-week jaunt travelling around Cuba in 2011 though - I can't wait to plan a trip back there soon!
Are there any interior trends that make you shudder?
There have been a few Pantone colours of the year recently that have definitely made me shudder (there was nothing radiant about that orchid!), and generally anything that is too floral or flouncy is a turn-off for me.. also: heavy window dressings, an excess of decorative pillows on the bed, and too many clashing colour palettes. I might like a little bohemian flair, but it needs to be restrained and coordinated!
If you could have just one product from Utility, what would it be?
I'm after a reading chair at the moment and the Woud Nakki 1-seater looks to be the perfect mix of sleek minimal design and spacious comfy seat in which to snuggle up with a good book in hand!
Are there any Instagram accounts that you love and think we should be following?
Oh - so many! Instagram is an endless source of inspiration, but current faves include :
@saori.style 
@d097
@allthatshecraves
@borrowed_salt.
Finally, we'd like to do some reading over lunch - which of your recent blog articles should we start with?
My most popular post of late shared my five fave design stores in my new hometown (Manchester), and I'm excited to continue sharing my design and lifestyle finds as I explore my new local neighbourhood further.
- -
Thanks so much to Kate for taking to time to answer our questions. We highly suggest that you take a look at her website and link up with Kate on social media. Let us know what you think.
- -
Psst…Did we mention that we're nominated? We'd be super grateful if you could take the time to vote for us. You can vote here.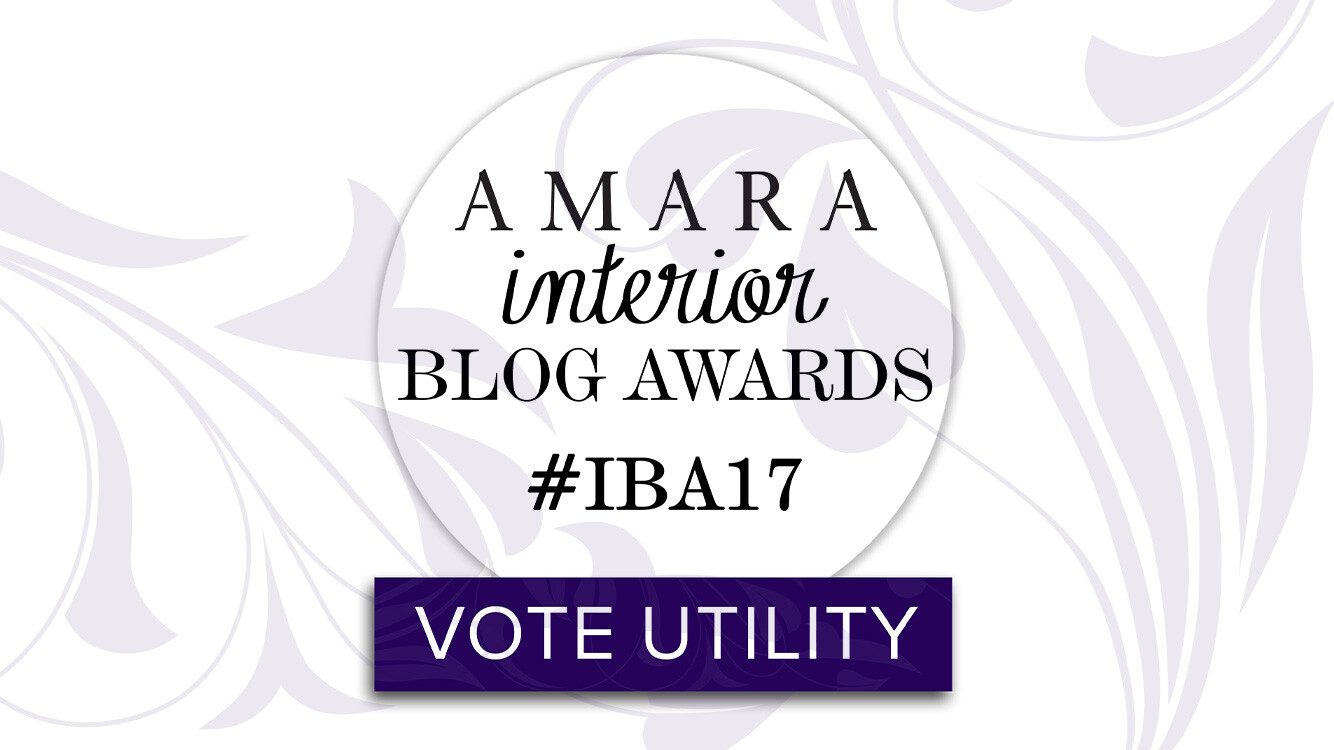 – –
Time for more? Best Interiors on Instagram | Hygge: The Art of Danish happiness | How to Declutter your home
Header Image Credit: Alexander Ward