The Story Behind The Gun Lamp
The Gun collection by Philippe Starck is an exemplary series of lamps consisting of table and floor models. The 'gun' is made of a die cast aluminum with injection-molded polymer overprint and a polished 18K gold-plated finish. The fitting is offered with a matte black diffuser with a silk-screened gold printing on the inside.
The lamp series may seem obtrusive and even 'gaudy' to some but it has much greater meaning than may originally meet the eye.
What you may not know is that 20% off sales from the Gun Collection is donated to charity by Flos. The charity, Frères des Hommes is an organization dedicated to abolishing poverty around the world.
"Why doesn't furniture show that everything is a political choice? I am a designer and design is my only weapon, so I use it to speak about what I think is important."
- Philippe Starck.
When speaking of his collection, Starck points out that the gold of the weapons represents the collision between money and war. In his view, the Table Gun symbolises the East, the Bed Side Gun symbolises Europe and the Lounge Gun stands for the West. The black shade signifies death.
The crosses on the inside of the shade are to remind us of our dead ones.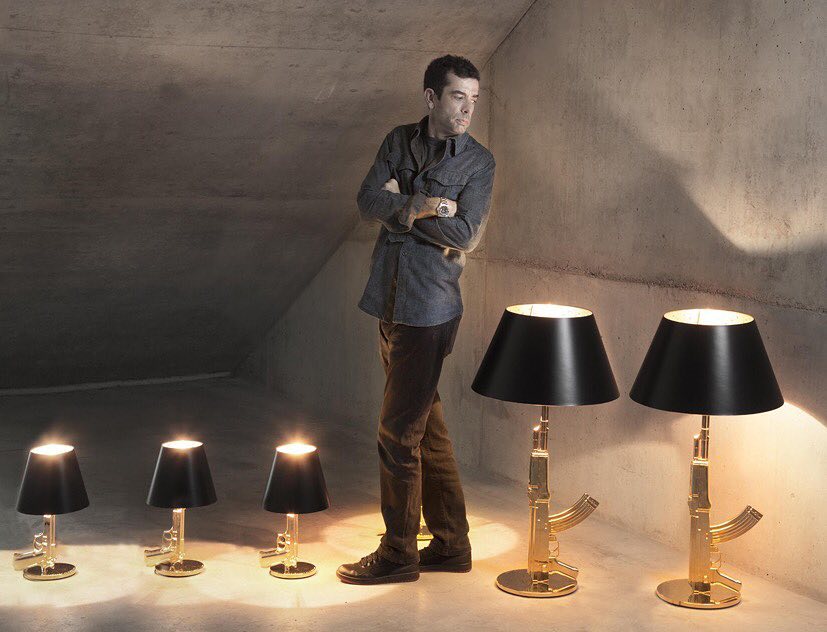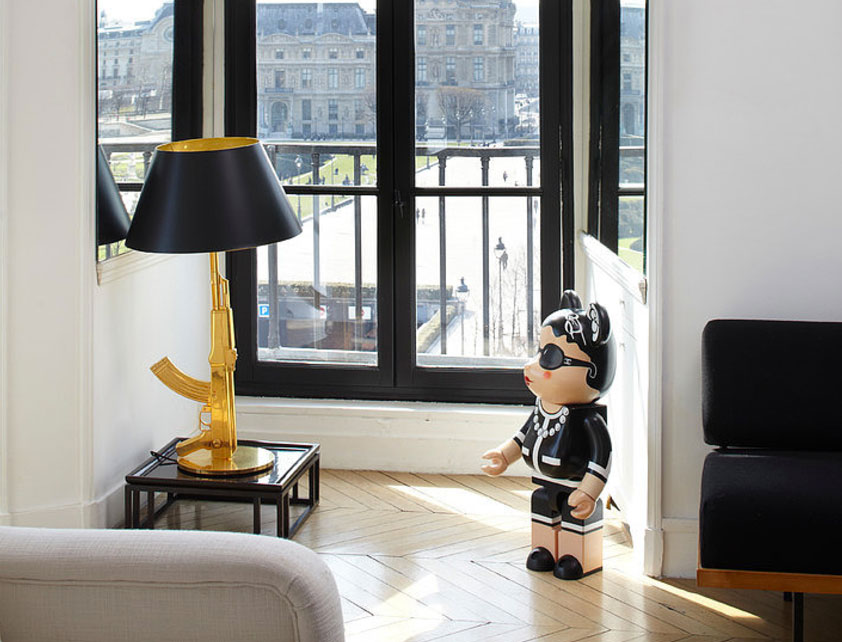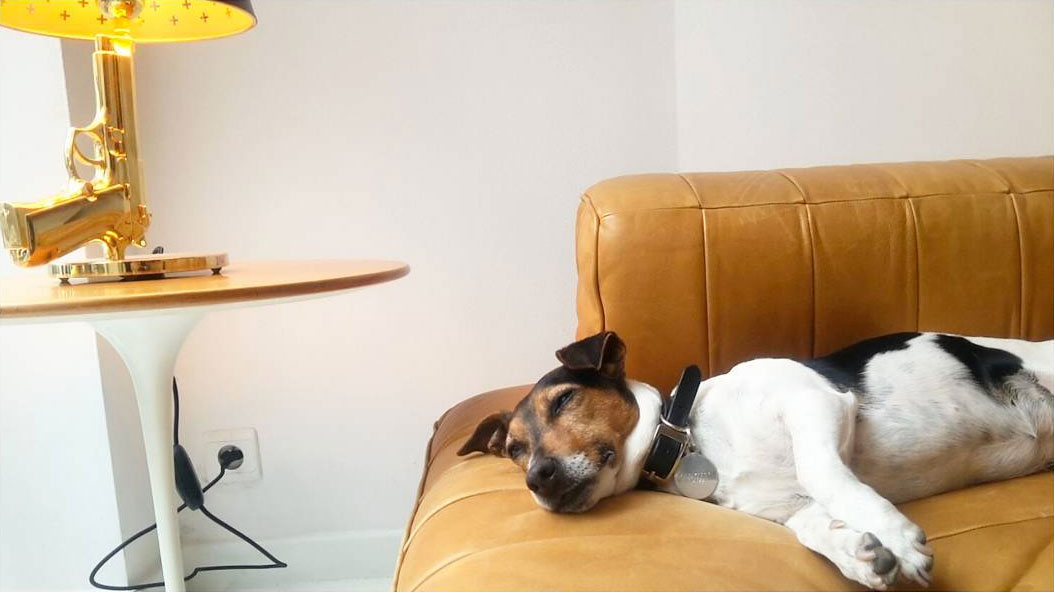 To life, to death
- -
Then there are trials of life, then a rough draft of life, then life itself.
It was not very valuable, life and death confused, a little random, unimportant.
But we worked. a lot. We have created a civilization so that life lives.
A civilisation was crafted so that life could live. The great, beautiful life, guaranteed to everyone, surged and survived until today, the 21st century. Bravo! Rest in peace.
After just a short period of enlightenment, the shadows return, fast, dense and menacing. Rewind, death is at the door.
Nowadays we kill - religiously, militarily, civilly. We kill out of ambition, out of greed, for the fun of it or of the show.
Republics turn bananas. Tyrant are our masters, designed, manufactured, sold, dreamed, purchased and used, weapons are our new icons.
Our lives are worth only one bullet.
The gun collection is only a sign of time. We get the symbols we deserve.
Happiness is a hot gun. Glory to our dictators
To life, to death.
- -
Ph.S