Cecilie Manz is a leading figure in the Design industry, having exhibited all over the world, won numerous awards and designed for major brands including Fritz Hansen, Muuto, Lightyears and Iittala.
Born in the Odsherred region of Denmark in 1972, she grew up in a creative environment of artists and craftsmen,  so designing had always formed a natural part of her life. At twenty, she chose design as her living when her interest for function and conceptualisation took her to the Danish School of Design, with additional studies in the Royal Danish Academy of Fine Arts and the University of Art and Design in Helsinki.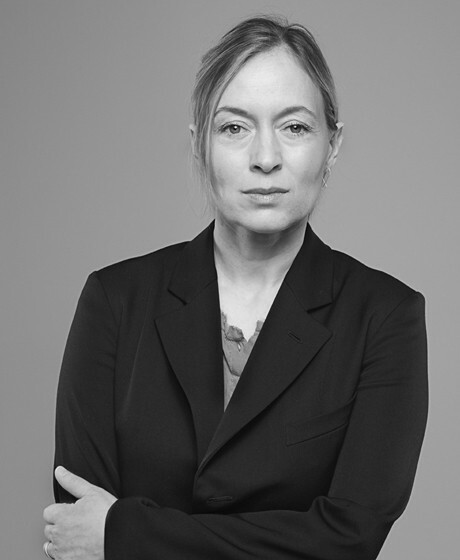 During this time studying she consolidated her talent for combining quality with function,  leading Manz to open her own studio in Copenhagen by 1998- Manz Lab. In this burgeoning studio, Manz strives to combine conceptualism with the Danish penchant for durable materials and sublime, craftsman-like finish, creating all sorts of objects from linen and glass to lighting and furniture.
Her extensive range of beautifully thought-out designs includes the Fritz Hansen Essay Dining Table, the LightYears Mingus Lamp and the hugely popular Carrivagio Lamp Series, also designed for Lightyears.
The Caravaggio Light Series has recently extended to include a new range of reading lamps. Reflecting her innovative aspiration and sense of detail, these new Reading Lamps feature a classic shade on a flexible tube, and can rotate 260 degrees around their own axis. The lamps are  also fitted with a 3-step touch control dimmer to adjust the light intensity. As Cecilie puts it, new products should either be innovative and rejuvenating or offer improvement, in order to earn recognition.
"I work with things that have a meaning to me. My general idea is always to have a clear argument legitimising the designs that I make. Function is essential, and if I cannot formulate a good reason for a new product, it is better to refrain from making it"- Cecilie Manz.
Experimental prototypes and more sculptural one-offs also make up an important part of her work and approach:
"I view all my works as fragments of one big, ongoing story where the projects are often linked or related in terms of their idea, materials and aesthetics, across time and function.Some objects remain experiments or sculpted ideas, others are made more concrete and turn into functional tools... My work has always revolved around simplicity, the process of working toward a pure, aesthetic and narrative object."
Click here to view more Cecilie Manz designs.