Carl Hansen CH24 Wishbone Chair oiled teak lifestyle
Carl Hansen CH24 Wishbone Chair oak
Carl Hansen CH24 Wishbone Chair close Mahogany
Carl Hansen CH24 Wishbone Chair lifetsyle
Carl Hansen CH24 Wishbone Chair lifestyle
Carl Hansen CH24 Wishbone Chair oiled teak lifestyle
Carl Hansen CH24 Wishbone Chair lifestyle
Carl Hansen CH24 Wishbone Chair smoked oak side
Carl Hansen CH24 Wishbone Chair smoked oak side
Carl Hansen CH24 Wishbone Chair smoked oak front
Carl Hansen CH24 Wishbone Chair oak side
Carl Hansen CH24 Wishbone Chair oak side
Carl Hansen CH24 Wishbone Chair oak front
Carl Hansen CH24 Wishbone Chair oak
Carl Hansen CH24 Wishbone Chair Mahogany side
Carl Hansen CH24 Wishbone Chair Mahogany front
Carl Hansen CH24 Wishbone Chair lifestyle
Carl Hansen CH24 Wishbone Chair lifestyle
Carl Hansen CH24 Wishbone Chair oiled teak front
Carl Hansen CH24 Wishbone Chair, Walnut & Black
Carl Hansen CH24 Wishbone Chair oiled teak front back
Carl Hansen CH24 Wishbone Chair, Walnut & Black
Carl Hansen CH24 Wishbone Chair oiled teak side
Carl Hansen CH24 Wishbone Chair, Walnut & Black
1/24





















Carl Hansen CH24 Wishbone Chair
The Carl Hansen CH24 Wishbone Chair is a revered icon of original Danish design, with its roots dating back to 1949 when it was brilliantly crafted by Hans J. Wegner. Since then, Carl Hansen & Son has continuously produced this masterpiece. Meticulously crafted by skilled artisans, each chair undergoes over 100 meticulous production steps, including the intricate hand weaving of the papercord seat.
Today, you have the opportunity to purchase the CH24 Wishbone chair, available in a wide range of wood and papercord finishes, allowing you to select the perfect combination to complement your space.
Read More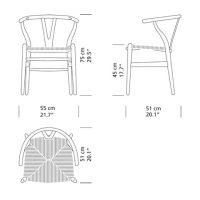 Designer : Hans J.Wegner
Year of Design : 1949
Material : Wood & paper cord
Dimensions: H: 76cm; W: 55cm; D: 51cm
Seat Height : 45cm
Made in Denmark
Product: Available To Order
The lead time displayed above is for guidance based on our usual experience but can be subject to change Once your order has been shipped from the supplier, we will be in touch to provide an ETA. We aim to check, pack and dispatch all orders as soon as they arrive into our Liverpool warehouse.
If you'd like any further information on the lead-time of a specific product, please feel free to contact us via live chat, give us a call on 0151 494 9412 or email sales@utilitydesign.co.uk - please note that our office working hours are 9 am - 5.30 pm Mon-Fri.
Your order will be shipped via our courier partner FedEx or a dedicated third-party delivery team depending on the size, weight and/or fragility of your order. If your order exceeds the dimensions/weight restrictions of our courier service, our delivery team will be in touch to arrange delivery with you.
We aim to dispatch all in-stock orders placed before 1pm the same day, on a next working day delivery service.
You can find out more about our delivery terms here, or feel free to get in touch via our live chat function (bottom right of your screen during office hours).
Description
The Carl Hansen & Son CH24 Wishbone Chair was designed by Hans J. Wegner in 1949 and has been in constant production ever since. When designing the CH24 Wishbone Chair, Wegner who is affectionately known as The Master Of The Chair, chose to combine the seat back and armrest into a single piece. Inspired by a portrait of a Chinese emperor and his throne, its curved form is characterised by the Y-shaped back rest and is the reason the chair is often referred to as the Y Chair. The steam bent top not only gives the chair stability but also ensures comfortable support.
Every Wishbone Chair is made by hand in Carl Hansen & Son's Danish factory, with expert craftsmen carrying out more than 100 production steps per chair. The handwoven papercord seat, which is incredibly durable and lightweight, takes over an hour to create and uses approximately 120 meters of cord. A true icon, the Wishbone Chair has secured itself a place in design history and remains Carl Hansen & Son's best selling product to this day.
There are plenty of replicas available today but this authentic licensed original is the real thing. Recently reintroduced in Teak the Wishbone Chair is also available in Danish hardwoods (oak, beech and ash) as well North American hardwood (walnut) the Wishbone Chair comes in a variety of finishes (soaped, oiled or lacquered) with a seat in hand-woven paper cord (unbleached/natural or black). A Leather Seat Cushion is also available for the Wishbone Chair.
Wood Finish Details
Soap - The closest to raw wood; grain and structure are visible; light in colour
Oil - Grain and structure are visible; lighter than soap; creates lustre and brings out contrast in grain and structure. Darkens over time to a rich patina
Clear Lacquer- Grain & structure visible, darker than soap, glossy smooth finish which yellows over time.
The Wishbone Chair is also available in a painted finish
See other Hans J. Wegner designs.
See other Dining Chairs.
See the Carl Hansen & Son collection.
Watch the Wishbone Chair Video
| | |
| --- | --- |
| Brand | Carl Hansen & Son |
| Designer | Hans J Wegner |
Designed by
Hans J Wegner
Danish designer Hans J. Wegner was born in Denmark in 1914. At the age of 17, he finished his apprenticeship as a cabinetmaker with H. F. Stahlberg. He moved to Copenhagen and attended the School of Arts and Crafts from 1936 1938 before he began working as an architect. Among Danish designers Wegner is considered one of the most creative and productive - receiving practically every major recognition given to designers, including the Lunning prize and Swedens Prince Eugen medal. He worked extensively with Carl Hansen & Son throughout his career to create some of the most iconic designs in twentieth century furniture.


More from Hans J Wegner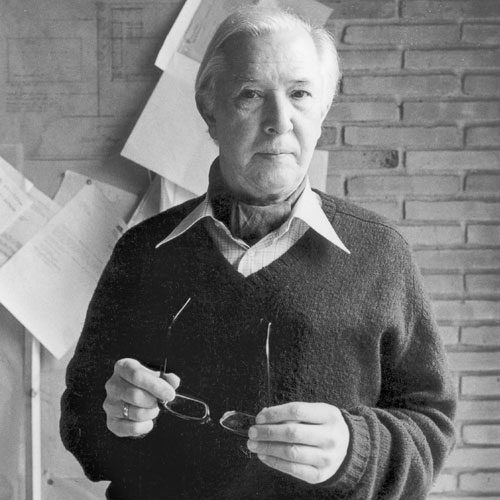 Thank You Messages
"Every part of their service and process is polite, efficient and accurate. Zero complaints what so ever, and continually impressed by this company."
"good customer service....Very happy that I was able to amend my order after I realised that I needed to go with a smaller size..Good communication throughout. Table arrived well within the timeframe..and I love it!"
"Excellent customer service, the lady that assisted me on the telephone & via email was professional and super efficient, the service I received today was fabulous, would highly recommend Utility"
"Great price and actually had the item in stock and this company is UK based and actually has customer service staff who answer the phone. Will definitely be using Utility Design again."
"Utility Design have a wonderful selection of beautiful products but I was particularly impressed by their customer service when my delivery was delayed by the courier. They went above and beyond to keep me informed"
"An absolute pleasure to deal with, their edit and knowledge superlative."