Interior design, decorating, upcycling, DIY - they're all things that sometimes require a little help or inspiration from others. Fortunately, there are a huge number of websites and social media accounts dedicated to doing just that - helping us to discover that flash of inspiration when doing up our homes.
In fact, the sheer glut of design resources on the internet can be a little overwhelming, which is why we've done some of the hard work for you and unearthed some of the best design blogs out there. As design is such a visual medium, Pinterest, Instagram and Twitter are also hotbeds of design talent and so we've handpicked some of those for you too.
We've not included all of the biggest names out there (although there are a few on the list), purely because there's a good chance you already know about them. Instead, we've largely gone for the sites you might not know about but may just be the design inspiration you need.
Best General Design Blogs
These websites cover various areas of interior design, so are great general resources if you're looking to spruce up your home.
This award-winning blog is run by the excellent Katie Treggiden and covers a huge range of design, craft and interior inspiration. There's a bit of something for everyone, and we especially like the 'Photos of Numbers' feature on the site.
This is probably one of the bigger names on the list, but it's worth flagging up again as Holly Becker's decor8 is well worth checking out. As the site's tagline says - 'Decorate. Design. Lifestyle.' and that sums it up perfectly! There are some very tasty looking recipes on there too.
Run by brother and sister duo Bethan and Joe, Decorator's Notebook gives us serious design envy! There are some amazing photos on there, which will no doubt get your creative interior design juices flowing.
Heart Home is another site that would probably qualify as lifestyle, with loads of how-to posts, competitions, recipes, interviews and much more. An easy blog on which you can lose yourself during a coffee break.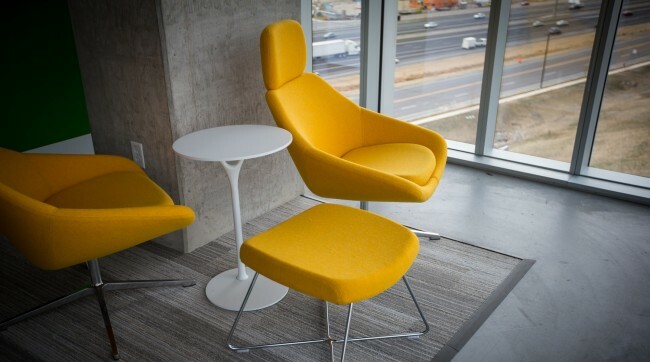 Abigail is kind of a big deal and it's easy to see why. Her blog has some really informative content that will really get you thinking, and the imagery used in the articles is wonderful.
If you love colour then you'll love bright.bazaar. The site describes itself a 'make you smile style' and that's exactly what it will do. The photography is fantastic and will make you want to brighten up your house and even your life!
The products featured by Nina Holst from Stylizimo are everything we dream of in an interior space. The blog covers all sorts of interior design areas, including artwork, soft furnishings and home accessories, and it's all done in a lovely clean, minimalist style. Also, make sure to check out the Stylizmo Instagram account - we're totally a little obsessed!
Fiera is actually a magazine but we thought it deserved a mentioned. It only comes out a couple of times a year, but it'll provide you with more than enough design inspiration. Well worth checking out.
The Beat That My Heart Skipped
This imaginatively-titled blog is another that covers general lifestyle, but still covers plenty of design-related material. There are also food and travel articles if you want a wider spectrum of topics.
My Friend's House is a really concise and easy to read blog that covers topics that plenty of us will no doubt have encountered at some time or another. The 'decorating dilemmas' section of the site is a little goldmine of useful info.
An absolute wealth of knowledge, tips and tricks to make your home look fabulous. Run by interior designer Carole King, Dear Designer is a must if you want to learn about latest design trends, high-street products and various other areas of interior design.
Unsurprisingly, this website is largely focused around print and patterns! If you're sick of the same, plain patterns in your home, then this blog will provide you with the inspiration you need to spice things up.
Mad About The House is run by award-winning interiors journalist Kate Watson-Smyth and features some fantastic articles and inspiring photography. This might make you want to set up your own site as well as completely redecorate your home!
This brightly coloured blog covers various lifestyle topics but still keeps a focus on design and interiors. You can learn everything from how to install a staircase to the best ways to save space in your home.
Another great website if you're short of a little inspiration. The blog covers a wide range of design ideas, and it helps that Stacey (who runs the site) is a great writer too.
The titular Sophie is Sophie Robinson that some of you may know from The Great British Design Challenge. Here you'll find bits and pieces about the BBC show as well as some fantastic articles on styling your home, upcycling and much more.
This sleek looking site is right up our street. It's minimalist and some fantastic imagery that you'll want to pin to your Pinterest boards straight away.
Described as a 'scrapbook of inspiration', Fabric of my Life covers a wide range of interior topics, including home furnishings, food and making your home smell nice! It even covers fashion advice and travel and does so with some lovely photographs.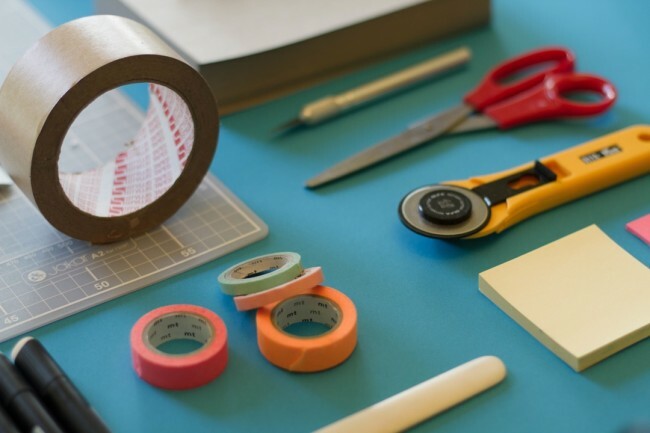 Best Craft Blogs
Crafts are a fantastic way to express your creativity, and there are loads of sites to give you some inspiration to make something amazing. Here are some of the best craft blogs we came across.
If you want to know what's what in the world of crafts, then this is the website for you. Craftscurator covers pretty much everything from the world of crafts, including trade shows, events and the latest trends.
If you're well into your crafts, then you might already know about Mollie Makes, but if not, it's well worth a look. There a huge number of fantastic creative and craft projects to try, and there's even a real life paper magazine available too.
The name says it all really! There are some great craft projects available on this website that you can do by yourself or if you want to get the kids involved too.
A site that will really get your creative craft juices flowing. Lots of great bits and bobs to try at home, as well as competitions and quirky products, including craft tools and stationery.
Crafts are perfect for children. They don't have to be complicated and can really spark their creativity and imagination. Red Ted Art is an ideal site for finding fun crafts you can do with the kids, although it might mean a fair bit of mess around the house!
The Gingerbread House is another great site for those of you with children. There are various how-to guides using all sorts of household items, showing that crafts don't have to cost a lot.
There are some absolutely delightful craft ideas on PartiCraft that will make you want to have a go yourself. There's also a fantastic community involved in the site, so would be a great place to meet like-minded crafters.
We love the design of this blog and there are loads of great craft projects to have a go at. Just some of the areas covered on The New Craft House, including tapestry, knitting and patchwork.
Again, this is a magazine rather than a blog, but it's still worth mentioning as it's a great publication. The website does have plenty of interesting stuff, however, including podcasts, event diaries and handy directories of websites.
Best DIY & Upcycling Blogs
Upcycling (or repurposing as it's otherwise known) is fantastic. Not only do you get to be creative and hands-on, but it can save you money too! However, if you don't know where to start with it then it can be a tricky arena to enter. So here are some of the best DIY and upcycling blogs to help you along the way.
We've all got junk lying around the house, so instead of throwing it away or leaving it to gather dust, why not do something with it? And that's what My Junk Obsession encourages us to do. It covers everything from curtain poles to clothing.
This blog started off when Jen wanted to go a whole year without buying anything new, instead repurposing old items instead. This has grown beyond that initial year and can teach you that old can be gold.
This is a really fantastic website that takes everyday objects and turns them into something that looks almost designer quality! It covers all sorts of upcycling projects, from home furnishings to artwork.
A website with some real rustic charm. As well as various great-looking DIY projects, Katie and Eric (who run the blog) are also doing up an old RV, which looks excellent.
As well as featuring projects you can try at home, Upcyclist also looks at amazing upcycling other people have been doing around the world and architecture made from old materials.
We love this site because it features upcycling and repurposing that you really can do at home without too much hassle, as well as slightly more adventurous projects that you can really sink your teeth into.
My Repurposed Life has some really interesting projects to try out at home. It also documents where some of the gems featured were found to give you some hints and tips.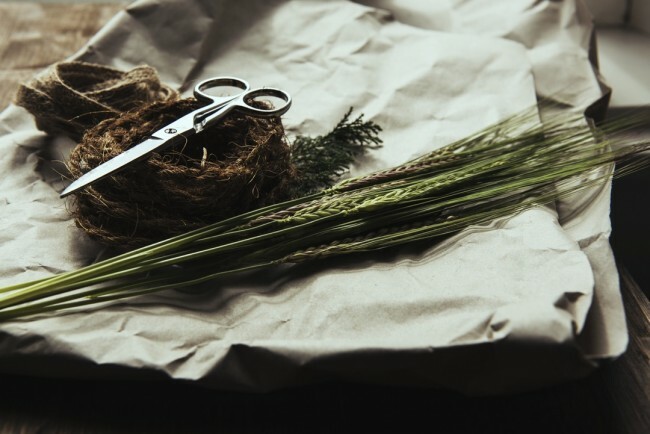 This is another physical magazine, but if you're serious about repurposing, DIY and upcycling then it's a great read. There is still a blog on the site, however, where you can find a few handy tricks.
This blog covers a wide range of upcycling topics, including how-to guides, details on major repurposing projects and even free printable bits and bobs to put around your house.
The imagery on Dream Green DIY is what really sets it apart. Everything looks so neat and clean, which really helps you see how to make some of the great-looking DIY and repurposing projects on offer.
Best Interior Designers on Twitter
Pretty much everyone is on Twitter these days, and that includes interior designers. It's a great place to see the content their posting, but also to get an insight into their lives and even have a chat with them if you're lucky. Here are some of the best interior design experts on Twitter.
Best Interior Design Pinterest Boards
Pinterest is one of the best places to get inspiration for the home. It's incredibly addictive and will have you pinning images left, right and centre as your imagination runs wild. Here are some of the best interior design Pinterest boards out there right now.
Best Interior Designers on Instagram
Whilst it may be popular for selfies or people photographing their food, Instagram is also a great place for home and garden inspiration. Here are some of the best interior design Instagram accounts we follow.
Normann Copenhagen - see our great range of Normann Copenhagen products
Hay Design - see our fantastic selection of Hay furniture
So there we have it. We hope you found our list of the best design blogs handy, but if you think we've missed a great site, then please let us know and we can add it to the list.