Interior Design Trends
In the world of fast fashion and social media, trends shift in and out of fashion at an alarming rate. Materials, shapes, colours and even ideas are in vogue one minute and forgotten about the next.  Luckily, as Elle Decoration's Executive Editor Ben Spriggs said recently, (in interiors) "things move more slowly".
Spriggs is right in saying that "the process of buying furniture, or deciding which paint the use, is generally a more considered decision that picking up a new t-shirt or pair of shoes on your lunch break". After all, how many of us have the time or money to redo their living room every four months?
That being said, trend predictions are a great source of interior inspiration. Everybody's style evolves and even though your home won't get a facelift every season like your wardrobe may do, there will come a time when you'll want to freshen things up. The good news is that you don't have to spend a fortune each and every time.
Great design transcends time and trends which is why you'll often find the same designer pieces pop up in the pages of interior magazines year after year. Invest wisely in these core pieces and you'll have a versatile base that will allow you to change up your style without spending a fortune every time. As the old saying goes, "When you buy well, you buy once".
At Utility you'll find genuine original design classics from Europe's top furniture, lighting and homewares suppliers.
2018 Trend Predictions
Here are a look at some of the 2018 trend predictions we think may have staying power.
Sage Green
Shades of green have been seeing a renaissance over the past year, with saves for "Sage" specifically rising by 170%. Autumn and Winter saw interiors magazines splashed with deep greens to rival the colour of your Christmas tree, but in the spirit of the New Year, it seems that Sage Green could be the earthier, muted alternative that will take us into Spring.
One  sure sign of a shift in colour trend is the updated interior of Ferm living's Copenhagen based show apartment. The space recently got a sage green facelift, with the muted hue replacing the brands previously blush interior.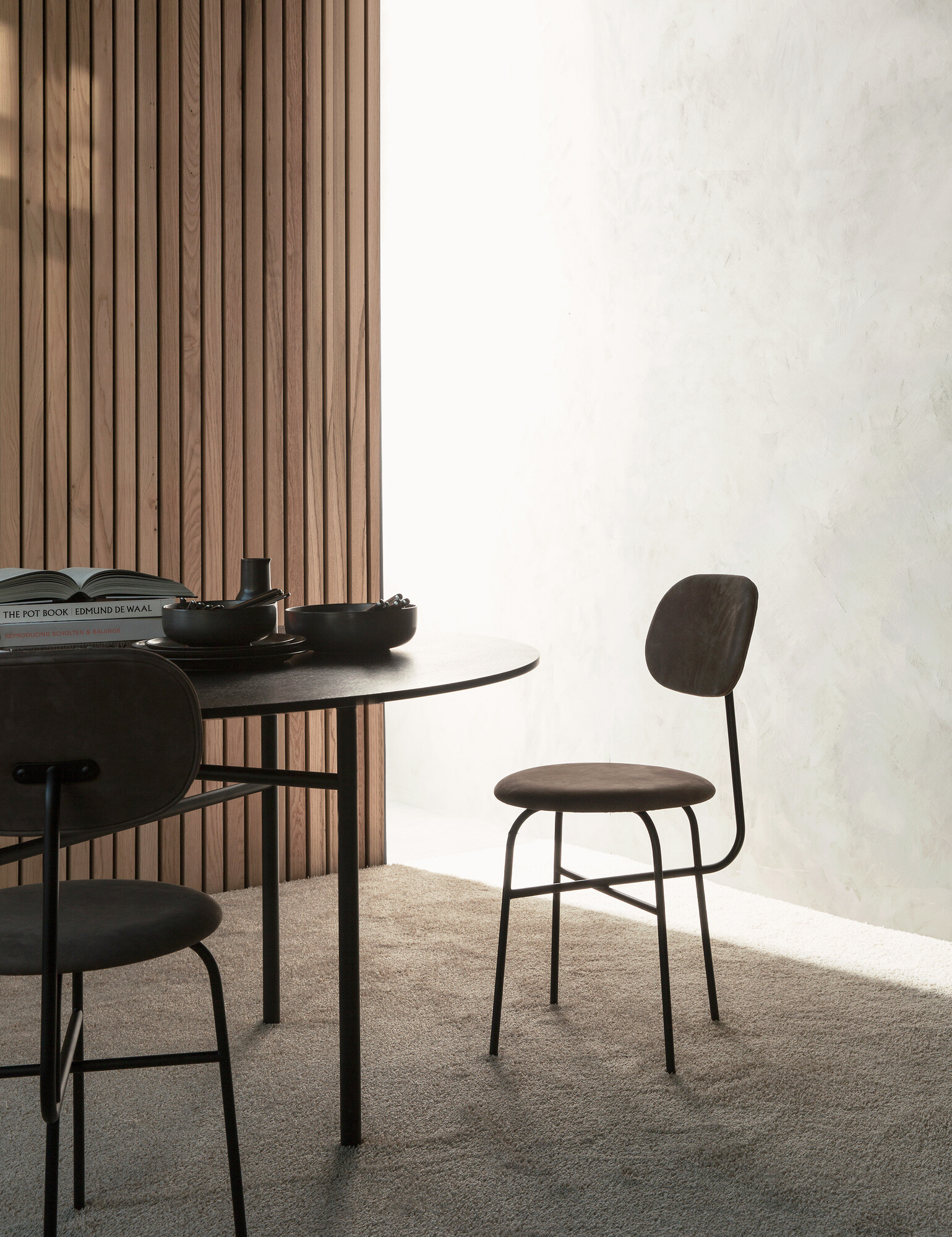 Soft Minimalism
Soft Minimalism is defined by Danish brand Menu as "the combination of geometrical purity, uncomplicated naturalness and a sense of cool & calm".  With the rise in popularity of the minimalist aesthetic, many people love to look at a clean, minimal home but are very wary of living in one.
Soft Minimalism acts as a liveable version of the typical minimalist interior and in doing so also helps to bridge the gap between the masculine and the feminine. 
Hannah Trickett who recently featured in our "Utility Follows' blog series wrote about (and started a hashtag) Soft Minimalism on her blog Hannahinthehouse.com which may be of interest to anyone wanting to know more about the concept.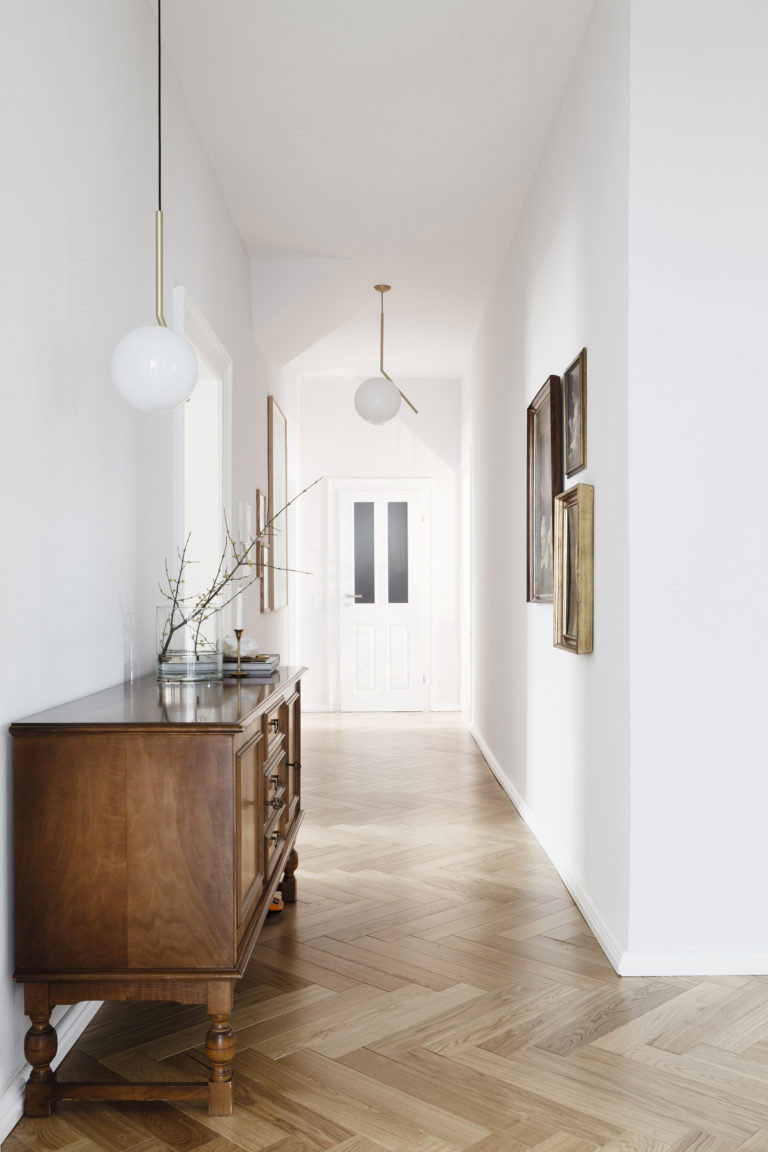 Parquet Flooring
We're definitely lusting over parquet flooring this year. The versatility of this flooring technique and the choice of woods now available mean that parquet flooring is not limited to use within period houses. Although, we do love the parquet flooring this grand French apartment photographed by Felix Forest.
"Once common in Victorian and Edwardian houses, parquet flooring enjoyed a brief revival in the 1970s before its popularity waned. It's now on its way back in, and not just for period homes. Its geometric pattern is eye-catching and artistic, and it adds a note of elegance to any space; it's also incredibly versatile, sitting well with both traditional and contemporary schemes." - Abi Dare from TheseFourWallsBlog.com
Conscious Nature
One of the most interesting trend predictions we read this year was by Allan Torp of Bungalow5.dk who has suggested 2018 will be the year that more people consider quality over quantity - choosing less and with more consideration.
The considered approach to interiors is in line with the popularity of minimal Scandi trends in recent years. As the Scandinavian style evolves Allan expects to see more warm nature based colours, heritage fabrics, and ceramics in 2018.
What has been your favourite trend prediction of 2018?
- -
Time for more? Utility Follows Hannah Trickett | Hygge: The Art of Danish happiness | Utility Follows Kate Baxter