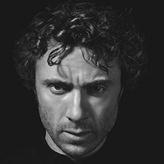 Thomas Heatherwick
Thomas Heatherwick
is best known for founding the innovative architecture studio Heatherwick Studio in 1994. His portfolio of work spans from commercial and residential building projects to master-planning and infrastructure schemes as well as public art installations.
Heatherwick
also designed the
London 2012 Oympic Couldron
as well as the new
London Routmaster Bus
. Here we feature his famous
Spun Chair
for
Magis
.