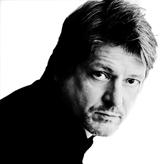 Neil Poulton
Neil Poulton
is a Scottish product designer based in Paris. He specializes in simple designs and is best known for lighting and technology design.
Poulton
has designed for a number of international companies including Apple, Sony and Atelier Sedap but is particularly associated with Italian lighting manufacturer
Artemide
. Here we feature the
Talo
lighting range.