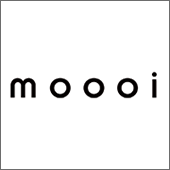 Moooi Furniture, Lighting & Accessories
For more than ten years Moooi has inspired and seduced the world with sparkling and innovative designs.The venture founded in 2001 by Marcel Wanders and Casper Vissers is named after their native Dutch word for beautiful – the third 'o' in the brand namestands for an extra value in terms of beauty & uniqueness.
The collection' style is exclusive, daring, playful, exquisite and based on the belief that design is a question of love. Timeless objects of beauty which posses the uniqueness and character of antiques combined with the freshness of modern times.
Moooi has become a trailblazer in furniture and lighting design - making products which are both visually strong, highly functional and individual such as the Raimond Light,Light Shade Shade Chandelier, Pig Table and Horse Lamp.