String Shelving (Storage) System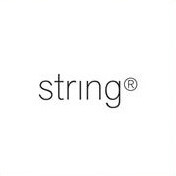 String Shelving
is the original Swedish shelving system designed by Nils Strinning in 1949. The original system has now been added to, developed and enhanced to include a number of variations including
Pocket String.
For the original, modular system
String Shelving
system is the place to start to build up your system. With its distinct Scandinavian appeal
String Shelving
is loved by designers and architects alike for its simplicity and the ability to create a storage system to suit your own specific requirements. As an original
String Shelving
dealer we hold much of this in stock and ship worldwide.