Not all books are meant to be stuffed away on a shelf somewhere. Some are meant to live free, away from the confines of such constrictive furniture. These are the coffee table books.
Read more: Top Tips For Styling A Small Studio Apartment
Here at Utility, we absolutely love coffee table books. They're fascinating and become as much a piece of furniture as the tables on which they sit. They're also almost impossible not to have a look through every now and again, and if you're looking to impress guests with your worldly cultural knowledge, then they're ideal!
Take a look at 11 of our favourite coffee table books (and then buy them (please)):
The James Bond Archives
For fans of James Bond, or just movies in general, The James Bond Archives is absolutely essential reading. It's packed full of in-depth examinations of each film in the Bond franchise so far, including behind-the-scenes photos, letters, interviews and more. You'll spend hours poring over this impressive tome for years to come.
We actually interviewed Paul Duncan, Editor of The James Bond Archives, which you can read here.
Face Paint - The Story of Makeup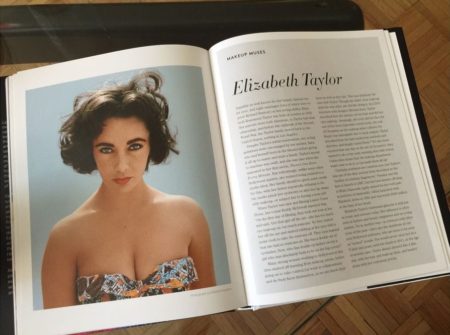 The author of Face Paint - The Story of Makeup, Lisa Eldridge, is one of the most well-respected makeup artists in the world, so who better to walk you through the history of the subject?
This book is a fascinating read for everyone, not just those with an interest in beauty and makeup. It takes a look at the history of makeup, glamorous icons throughout the years, materials used and even the science behind getting dolled up.
Buy Face Paint - The Story of Makeup
Eames: Beautiful Details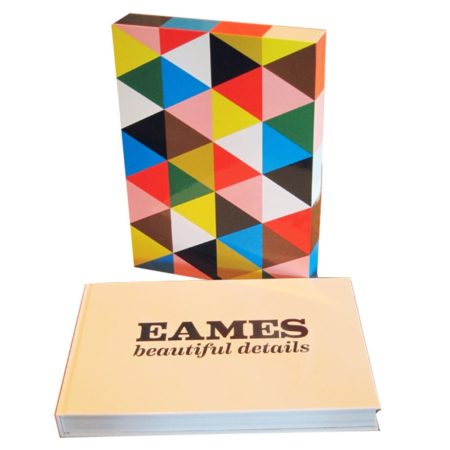 Charles and Ray Eames are two of the most influential figures in modern interior design history, having designed some of today's most iconic pieces of furniture.  Eames: Beautiful Details takes a closer look at their life and work, featuring an abundance of visual images and quotes and essays from the extended Eames family.
You can read more about Charles and Ray in our Designer of the Month series.
Do One Thing Every Day That Inspires You - A Creative Journal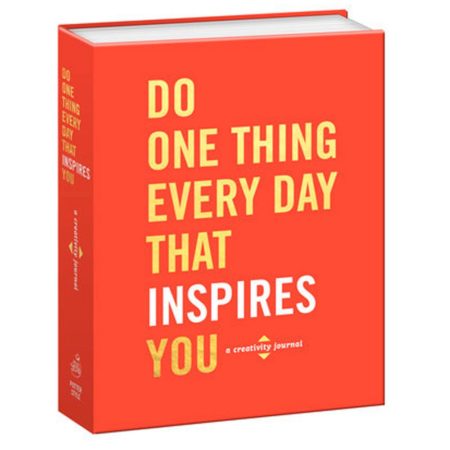 This one is a little different but it more than deserves its place on your coffee table. Do One Thing Every Day That Inspires You is jam packed full creative inspiration, from stimulating tasks designed to push your creative boundaries, to encouraging quotes of wisdom from famous writers, designers, artists and other outstanding creative figureheads.
With plenty of space for you to jot down your own inspirational ramblings,  this is a great little book to pick up every now and again when in need of some creativity.
Buy Do One Thing Every Day That Inspires You
36 Hours 125 Weekends in Europe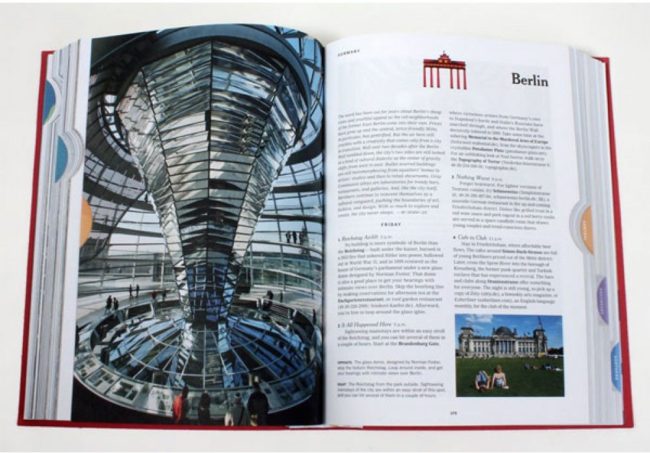 For avid travellers always looking for their next getaway, 36 Hours 125 Weekends in Europe is a fantastic read.
It rounds up a whole host of great European destinations for those with only 36 hours to spend there, so it's ideal if you enjoy city breaks. It also has ideas for those with specific interests, such as art lovers. Just don't hold us responsible when you keep booking holiday after holiday!
Buy 36 Hours 125 Weekends in Europe
Interior Design Close Up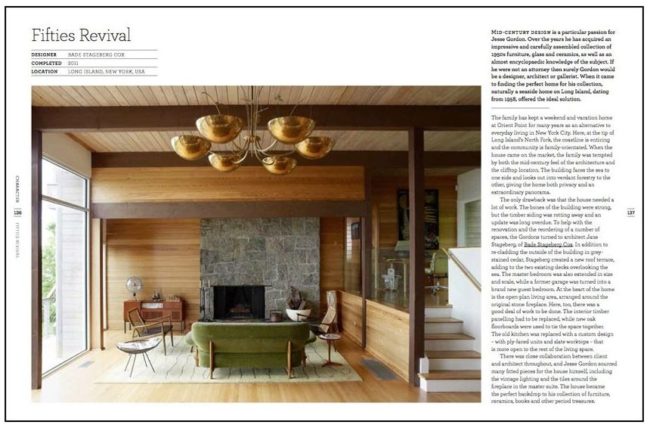 If you're fans of eclectic interior design like us, then you'll absolutely love Interior Design Close Up. It walks you room-by-room through 100 inspirational homes with fabulous interior design, and is split up into chapters examining various periods of architecture and interior design, such as Modernism and Art Deco.
If you're in need of a little inspiration for your home or you just want to ogle at some truly stunning properties then this a perfect coffee table book.
A Place Called Home
A Place Called Home is another for those with a passion for interiors and gives plenty of realistic tips that you can quite conceivably try at home yourself. It's full of attractive images, tips and tricks for how you can do your home up like a stylist and make all your friends and family green with envy when they come round.
Mid Century Modern Complete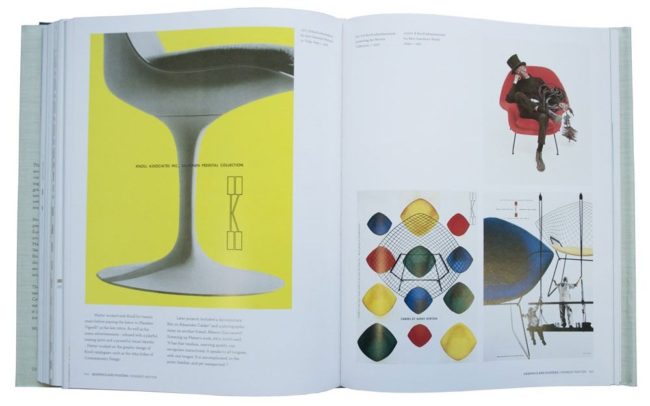 Completing a trio of amazing interior design books is Mid Century Modern Complete, which takes a comprehensive look into just about every aspect of interior design. It includes cracking photos of lighting, furniture, glass, ceramics, graphics, and loads more from the mid-century period, one of the most influential points in design history.
A true coffee table book that every design aficionado should own.
Buy Mid Century Modern Complete
100 Years of  Tattoos
Over the last century, tattoos have evolved from an underground sub-culture associated with sailors and convicts, to a mainstream phenomenon. 100 Years Of Tattoos is a unique visual history of this journey, including never before published photography of some of the most exquisite body art ever inked.
It will appeal to anyone with an interest in body art or social history, whilst providing plenty of inspiration if you're thinking of getting a tattoo!
Motown- The Sound Of Young America
If you love classical soul or are a music fanatic in general, then this incredible story of creativity is a must-have on your coffee table.
The definitive, authorised history of Motown, Motown : The Sound Of Young America  features  archival photography capturing the design iconography that underpinned Motown, whilst telling the story of a dedicated room of backroom believers, white and black, that turned a small family business into a music powerhouse.
Buy Motown : The Sound Of Young America 
Thomas Heatherwick - Making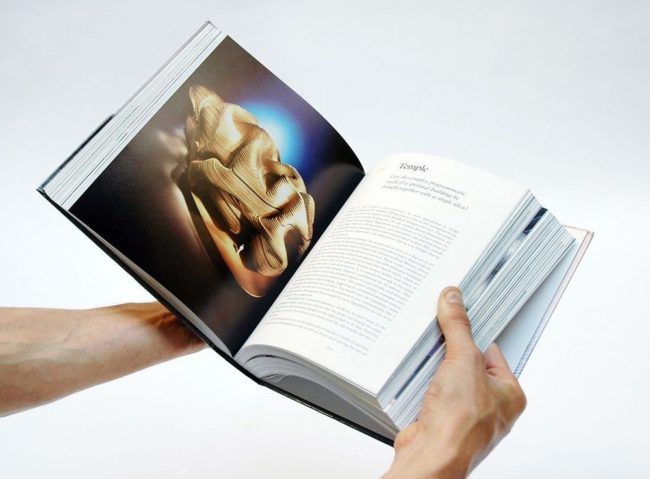 As the name suggests, this book is an examination of the tremendous design work of Thomas Heatherwick. There are numerous projects of Thomas' included in the books, some pretty straightforward, others completely bonkers, including turning the back door of a hospital into its front door, designing a new style of mosque and turning a paper mill into a gin distillery.
Buy Thomas Heatherwick - Making
Amazing Coffee Tables
If you're reading and thinking 'I'd love to buy every single one of those outstanding and reasonably-priced coffee table books but I don't have anything to put them on', then fear not!
Read more: How To Create An Inspiring Home Office
Here are just a few of our wonderful coffee tables on which you can house your wonderful books....
If you'd like a little further reading then you can check out our full range of books & guides. Or, why not  peruse our wide selection of designer coffee tables? We have something to suit all interiors!