In news that's caused more controversy than Brexit, tonight the BBC will air its final ever episode of the Great British Bake Off following Channel 4's poaching of the show for £75 million earlier this year. More than 10 million viewers must say  emotional goodbyes not only to its contestants but also to the beloved judges & presenters Marry Berry, Mel & Sue.
The finale's theme is royalty - contestants must bake a cake fit for a Queen to be crowned GBBO champion. To honour the show we found ten show stopper cake recipes to keep you preoccupied when you're missing bake off.  Ready, set, bake!
Mary Berry's Chocolate Ganache
Everyone loves chocolate- especially the Royals. In fact it was Queen Victoria's chef who created the recipe for the chocolate ganache that is still served at birthdays for the Queen today. Sadly we don't have his recipe to hand so here's another one from the nation's favourite baker. Check out Mary Berry's step-by-step tutorial to create a chocolate cake fit for royalty.
Lemon & Elderflower Drizzle Cake
From Australian born Food Blogger Daisy & The Fox, this Lemon & Elder Flower Drizzle Cake is as she puts it, 'incredibly moist, mooreish..and great to watch with GBBO'. Here's the recipe if you want to try making this twist on a classic lemon-drizzle cake yourself.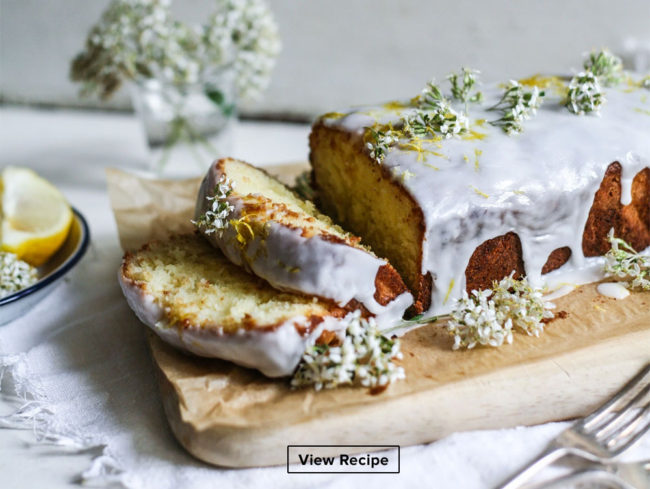 Eton Mess Sponge Cake
Layers of  fluffy sponge cake, sweetened whipped cream, crispy meringues, fresh raspberries, blueberries, blackberries, and strawberries- blogger Style Sweet CA gives you her take on a British Eton Mess and classic Victoria Sponge Cake turned into one.
Martha Collinson's Peach & Raspberry Battenburg
From GBBO 2014 contestant Martha Collinson, this Peach & Raspberry Battenberg is a fruity take on this peculiar British classic. It's the perfect treat for afternoon tea!
Meringue Topped Layered Ice Cream Cake
From family orientated blog Simply Bites, this epic five-layer birthday cake combines chocolate cookie crust, vanilla chip ice cream, dark chocolate ice cream, fudge brownie, and birthday cake ice cream- and that's just the base. The top is scoops of four Hangendaaz flavours, packed in with chocolate chips & mini meringues!
Fiona Cairns' Teapot Cake
When it comes to baking a cake fit for royalty Fiona Cairns knows exactly what it takes, having baked the Royal Wedding cake for the Duke and Duchess of Cambridge in 2011. Her iconic Teapot cake is a tough recipe to follow but a true showstopper when done right. Check out this tutorial to create your own version of this amazing cake design.
Chocolate & Cherry Meringue Stacked Cake
There's no such thing as a Great British Bake Off without at least one meringue challenge.  This Chocolate & Cherry Stacked Meringue Cake from food writer & blogger Topped With Cinnamon is easier than it looks to bake- great for impressing guests with your baking prowess!
Lemon, Almond & Raspberry Layer Cake
There's something very Marie Antoinette about this rich and fruity cake. Flaunting the pastel colours she's often associated with, the inside layer is lemon, almond and raspberry whilst the outside layer is cream cheese buttercream and white chocolate ganache drips.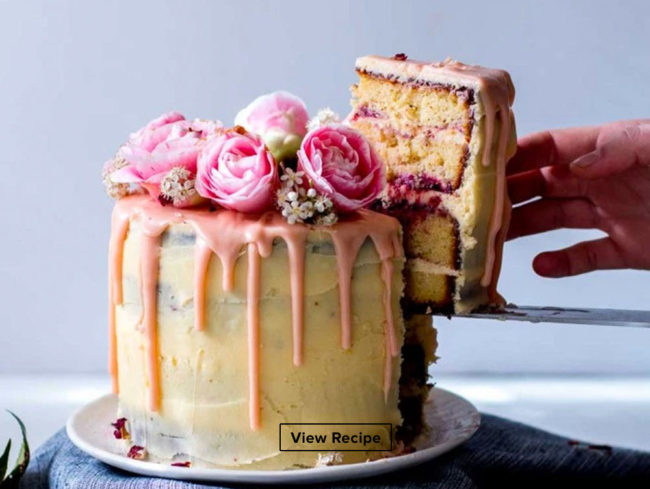 Strawberries & Cream Naked Cake
This Strawberries & Cream Naked Cake is definitely the sort of cake you'd expect to see in a GBBO final.  It combines pureed strawberries with homemade sweet whipped cream and has a  beautiful 'naked cake' floral finish.
Frances Quinn's White Forest Gateaux
Make your cake a showstopper with tips from GBBO's series 4 star baker Frances Quinn. Her White Forest Gateaux is a decorated Victoria Sponge Cake featuring  chocolate ganache pine cones, pistachio grass, marzipan tea-lights and creamy sweetened mascarpone snow. Here's her cake decorating tips so you can try making this whimsical woodland yourself.
Feeling inspired? Start your baking journey with Utility.
Have you baked a cake fit for the Queen? We'd love to see on Facebook or Twitter. 
Time for more? How to Declutter your home | Interior Trend : The Dark Colour Palette | Everything you need to know about Hygge