Sometimes buying wedding presents is easy. If the couple have a wedding list then you simply pick an item from it and it's job done. But what if they don't have a wedding list? All of a sudden, buying the perfect wedding gift becomes a much trickier prospect.
Worry not! Here at Utility, we've put together a list of fabulously unique wedding gifts that will stand out from the rest of the bog-standard toasters or dinner services and take pride of place in their home.
Here, let us do the hard work for you…
Wedding Gifts for the Home
We know that technically, all of the wedding gifts here are for the home. However, these products stand out because they can be used in just about any room, and who wouldn't want a gift that's not only versatile, but also looks fantastic ?!
Best for Creatives - Wooden Design Letters
These wooden design letters are fantastic for really expressing yourself. You can choose a specific message by buying certain letters or you could buy a selection and allow the happy couple to choose what to say.
Best for Value - Arne Jacobsen ABC Cups
The typography on these cups was designed way back in 1937 by Arne Jacobsen and it still looks great. These cups can be used for drinking, obviously, but you can just keep your toothbrushes in them if you'd prefer. And of course you can choose the initials of the bride and the groom.
Wedding Gifts for Entertaining
Entertaining and hosting dinner parties together can be a big part of married life. Here are some great gifts for those who love to be the host and hostess.
Best for Creatives - Cinema Light Box
If you love those old-fashioned cinemas with the films in lights above the door, this is a great gift. You can even customise the words for the newlyweds so, when they plug it in, your message lights up for them.
Best for Value - Bartending Glasses
What's a party without a cocktail (or mocktail) menu? These bartending glasses are a fantastic little present that will help set any party apart. They even include instructions on how to make some classic drinks, including a Gin Rickey and Bloody Mary.
Making Memories - Photo Wedding Gifts
Photographs play a big part of any wedding, so if you buy any of these as wedding gifts, they're sure to come in very handy when showing off snaps of the big day.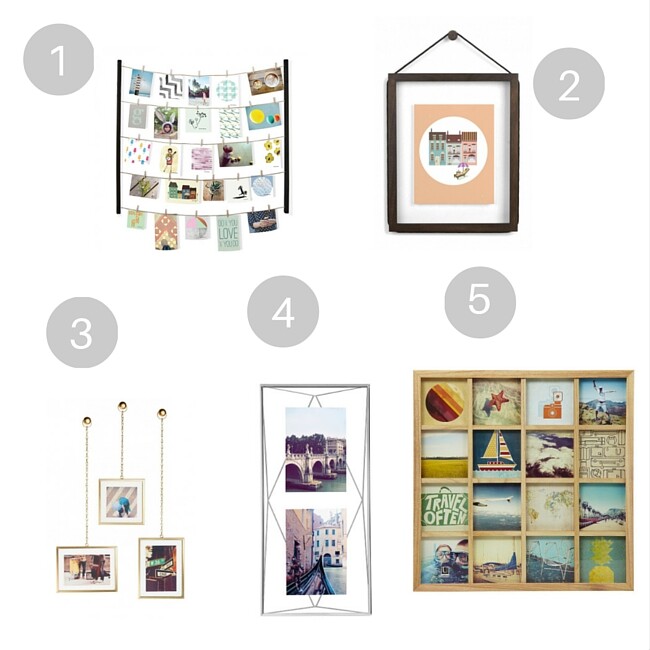 Best for Creatives - Hangit Photo Display
The Hangit Photo Display looks a little like a washing line of photos and is great for those who like their decor a little haphazard and chilled out. It couldn't be easier to swap the photos around so it's ideal for anyone who likes to change things up often.
Best for Value - Corda Photo Frame
This delightful little photo frame has a real homely feel to it. The couple can display a favourite photo or even a painting or drawing, and having the glass edge around the photo really helps to frame it further.
Wooden it be Lovely - Wooden Wedding Gifts
These wooden wedding gifts will make wonderful ornaments around the house - you could even convert them into a collector!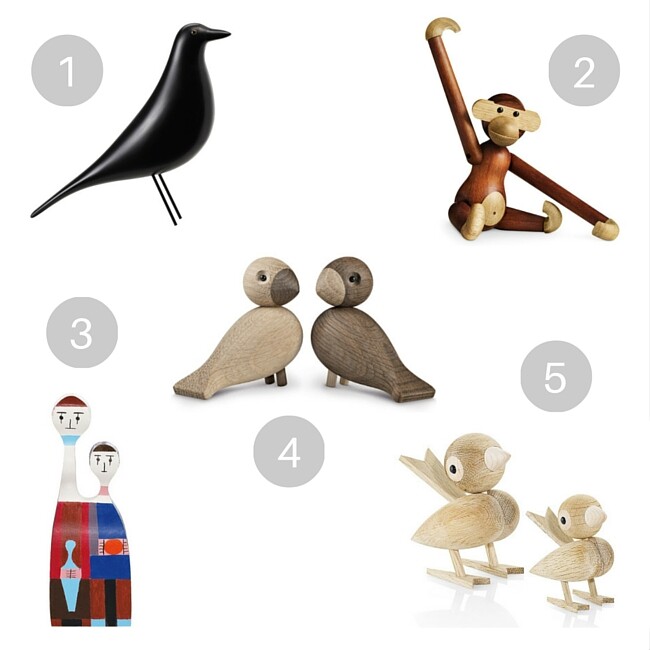 Best for Creatives - Vitra Wooden Doll No.11
This wooden doll is number 11 in a big collection of similar figures. It's the most distinctive on our list and will surely attract some gazing from guests. It's a little different and that's what we love about it.
Buy the Vitra Wooden Doll No.11
Best for Value - Wooden Sparrows
These little wooden sparrows are just adorable and look fantastic on a window sill, mantelpiece or bookshelf. They're not flashy or showy, but if bought as a wedding present, they'll act as a cute little reminder of the couples' big day.
Like a Glittering Prize - Metal Wedding Gifts
These wedding gifts are made from some gorgeous metals, including copper and brass. They'll add something really special to any home.
Best for Creatives - Alessi Pulcina Espresso Maker
Because all creatives need a shot of coffee in the morning! This amazing espresso machine has been meticulously designed to improve the taste and aroma of the coffee, with the internal workings knowing exactly when to stop filtering.
Buy the Alessi Pulcina Espresso Machine
Best for Value - Alessi Love Coffee Spoons
Not only are these Alessi spoons great value for money, but with their heart-shaped ends, they're an ideal wedding present.
Buy the Alessi Love Coffee Spoons
What do you make of our fantastically unique wedding gifts. Leave a comment or get in touch on Facebook or Twitter.