Finding the perfect Christmas present can be tough, especially when shopping for a female friend or loved one as the market for gifts for women is so large. With less than four weeks till Christmas your gift shopping may be well and truly complete.  But for those out there still searching for the perfect present we've rounded up our top ten gifts for her to save you that frantic last minute dash to the shops on Christmas Eve (you can thank us later). Whether shopping for your sister, friend, daughter, Nan, Mum or Girlfriend, we're sure they'll love something from these top picks.
Skandinavisk Vinter Scented Candle Gift Set
Vinter is coming here and what better way to cosy up in the cold than to light a scented candle or three? The Vinter Scented Candle Gift Set includes three Skandinavisk mini-scented candles infused with beautiful winter smells: the calm of the boreal forest in Skog, the winter light of Snö and the berry harvest of Baer.
Scandinavians use more candles than any other region world-wide, and they're also the world's happiest people, so we're sure this will put a smile on anyone's face! Buy it here for just £38.00
How to Hygge
Sticking with the Skandi theme, How to Hygge by Signe Johanson teaches you everything you need to know about the Danish art of happiness - Hygge.  Hygge roughly translates to mean cosiness, conviviality, warmth and kinship, and this book will help you master it in all aspects of your life, revealing the secrets behind the world's happiest people in the process.
How to Hygge is the perfect gift for anyone you know who needs to de-stress.  Buy it here for just £16.99.
Meraki Beauty & Bathing Gifts
Our third amazing gift to come all the way from Denmark is our Meraki lifestyle range. Any combination of Meraki all-natural soaps, hand creams, skin care and lip balms make great gifts for bathing and beauty lovers, especially when packaged in a sleek Linear Basket as an alternative to gift wrap!  Interior Blogger Lust Living loved Meraki and we think your recipient will too. Shop the Meraki Collection on our website. 
Featured here: Meraki Scented Cande, Meraki Cotton Haze Hand Cream, Meraki Mandarin Lip Blam, Meraki Wash Cloths,  Linear Storage Basket
Tatty Devine
There's no such thing as too much jewellery, so for that accessoriser in your life, a necklace from Tatty Devine makes a great main gift or stocking filler. These acrylic pendants are hand made in the Tatty Devine London-based studio, under the ethos of blurring the boundaries between art, culture and fashion.  The designs are all about expressing yourself in a fun and distinctive way and each and every one is unique. You'll be hard pressed to find jewellery like this anywhere else!
Our Tatty Devine necklaces range from £25.00-£75.00. Shop the collection
Coco Chocolate
If there's one thing that's universally adored by all it's chocolate - which is why you can't go wrong with giving it as a gift, especially when it's wrapped like this!  Coco Chocolate tastes as good as it looks, made with coco beans from the Dominican Republic to ensure the highest quality taste and texture. Our flavours include Raspberry & Vanilla Bean, Hazelnut & Seasalt, Honey Milk, Caramel & Hazelnut and even Gin & Tonic!
Gemma Corell
Gemma Correll is an English illustrator famous for turning her love for pugs into a lucrative career. A serial punner with a crush on all things cartooney, her quirky designs encompass mugs, stationery, bags and keyrings and make great gift ideas. So if you need a gift for someone whose idea of hell is other people before coffee then look no further than our Gemma Correl gift range. These quirky products are sure to make them smile!
Roam City Prints
These City Prints by 42 Pressed are letterpress prints with delicate foil detailing. Depicting boroughs of London, Paris and New York, each comes with a matching scented candle and makes a gorgeous gift for students, new home owners or anyone who needs to spice up their space with lovely home decor.
Check out the Roam collection here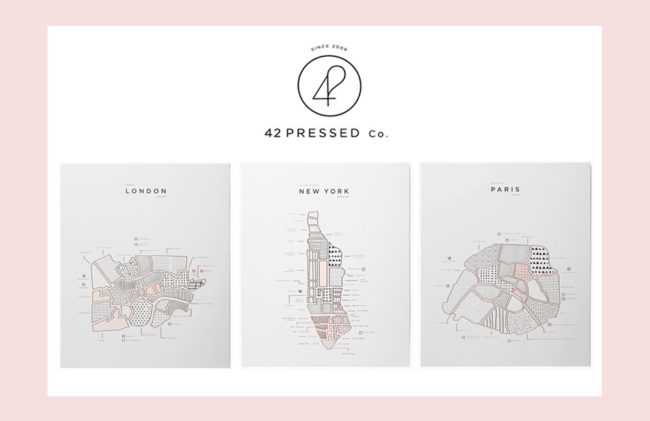 Little Miss Wine O'clock & Friends
Join Little Miss Wine O'Clock and all of her friends in this 'very unofficial' parody of the Little Miss series! A book that tackles the issues faced by modern day women in a hilarious and light-hearted fashion, you'll meet a world of hilarious 21st century characters. For Little Miss Proseccos, Little Miss Bridezillas, Little Miss Detox Diets and Little Miss Yummy Mummies, it's a great idea for a gift.
Ban.do Thermal Mug
For busy workers and students, our range of Ban.do Thermal Mugs make great gift ideas. In a range of signature Ban.do styles including But First Coffee, But First Coffee Gold, I am Very Busy, Flora Bundanda and Holographic Foil, it will keep drinks warm for hours on end. Complete with a resealable enclosure it's perfect for people constantly on the go!
Band.do Thermal Mugs are just £15.00 and last a lifetime! Buy today at Utility. 
Komono Watches
Inspired by the by the haute couture aesthetic, Komono watches combine luxury and quality with an affordable price point. Browse our range of colours and collections to find the perfect watch for your daughter, mum or girlfriend this Christmas.
Nothing quite grabbed your attention? Not to worry, browse our fabulous full range of gifts for her.
Time for more? Top 10 Gifts for Christmas 2016 | The Hygge Edit | How to Declutter your Home