Everyone knows buying a gift for your dad is notoriously difficult and the same goes for most men whatever their relation to you. So we thought we'd give you a steer in the right direction when it comes to buying a gift for a your dad, brother, boyfriend or friend. After years as a gift retailer we know what sells each and every Christmas (and what gets returned too!). So you can rest assured that these gifts will put a smile on any face come Christmas day - even if they are a bit of a scrooge.
Top 10 Gifts For Him
Normann Copenhagen Whiskey Glasses
These Whiskey Glasses from Danish design brand Normann Copenhagen are the ultimate whiskey drinking companion. Created solely for whiskey drinking, the glasses have been constructed to accentuate the spirit's aroma, temperature and volume. The angled shape of the glass creates a natural movement for the spirit, allowing for its rich aroma to reach the nose when tilted. Buy 2 x Normann Copenhagen Whiskey Glasses for £30.00.
Fixie Pizza Cutter
Bikes + pizza = A match made in heaven for most men. The Fixie Pizza Cutter is a fun little kitchen accessory that's perfect as a stocking filler for avid cyclists. Available in a range of colours, this pizza cutter puts the fun in functional. Buy the Fixie Pizza Cutter for £15.99 today.
Vitra Toolbox
Men are infamous for their mess, whether it's in the kitchen, bedroom or office. Say hello to the Vitra Toolbox - A portable 'toolbox' that has different sized compartments that are perfect for storing items such as working materials, accessories and private items. The accessible handle makes it easy to carry the toolbox around so it can easily be stored away at night - minimising any or all mess! Buy the Vitra Toolbox for £22.00.
Beer Geek Handbook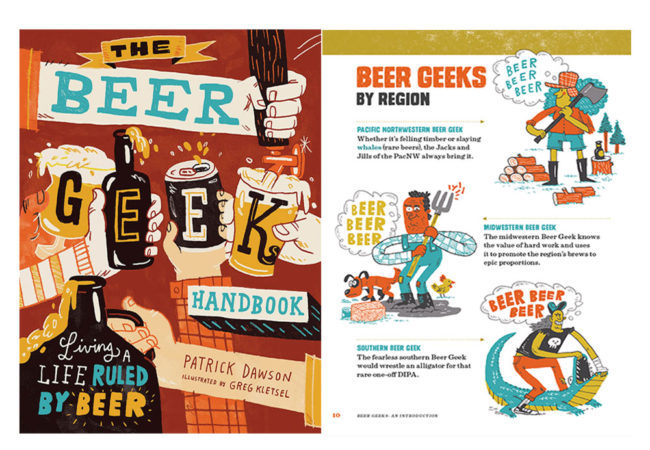 A Beer lover's bible. The Beer Geek Handbook, written by Patrick Dawson and wonderfully illustrated by Greg Kletsel, looks at the world of independent beers and answers all the FAQs. This book will help you flawlessly pull of tastings & pairings and know your beer types off-by-heart - but they don't want you to be all smug hipster about it! Buy the Beer Geek Handbook for £10.99.
Leff Amsterdam Tube Clock
You probably haven't heard of LEFF Amsterdam, but that doesn't mean they don't make beautifully constructed clocks and watches. A relatively new brand on the watchmaker scene, LEFF Amsterdam's slogan 'Nobody Really Needs A Clock' refers to our increasing dependance on smartphones. But they firmly believe there is still a need for a wristwatch or clock. The Tube clock is an extrusion moulded brass clock that can act as a paperweight as well as a desk clock. Buy the LEFF Amsterdam Tube Clock for £79.00.
Barista & Co Coffee Plunge Pot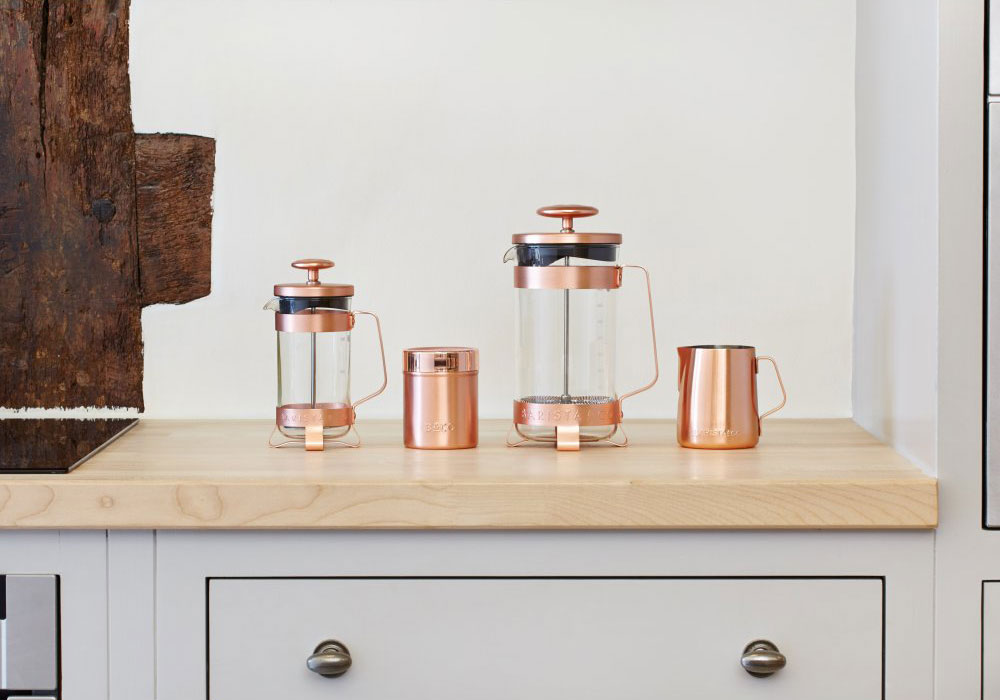 Is he a coffee lover? Then look no further than these stylish coffee plunge pots from Barista & Co. Combining strong metal accents with clear glass to create coffee accessories that function as well as they look, these coffee pots will allow them to 'Be The Barista'. The plunge pot comes in two sizes, 3 cup and 8 cup which are £29.99 and £39.99 respectively.
Kaweco Classic Sport Fountain Pen
Although not a household name, Kaweco have been manufacturing pens since 1883. So it's safe to say they know a thing or two about making a pen that ticks all the right boxes. It's weighty due to the brass casing, the ink flows effortlessly from the nib and the octagonal lid makes for a comfortable grip. This is the ultimate pen for any office worker. Buy the Kaweco Classic Sport Fountain Pen in Brass for £67.00. Comes with case and 6 ink cartridges.
Paulin Commuter Watch
Paulin is a British watch brand based in Glasgow and started by the three Paulin sisters. They recognised the British watch manufacturing industry had died and wanted to revive the age old tradition with a new line of watches. Aiming to be as 'Made In Britain' as possible with the final goal being that every part of the process is done here in Britain. The Commuter range has a British Bridle Leather strap giving each watch a unique patina and the watch uses a high quality Japanese Quartz movement. The Paulin Commuter watch is £180.
Alessi Bis Paper Knife
The ultimate in desk accessories from Alessi. The Bis Paper Knife is a part of a series of paper knives designed by Giulio Iacchetti that are perfect for collecting. This slithering little fellow is inspired by the snake. Made from polished stainless steel, the thick head of the snake acts as the handle and gradually tapers down to the sharp tail, perfect for opening letters. Buy the Alessi Bis Paper Knife for £20.
Cuban Cedar & Lime Shower Gift Set
It wouldn't be a gift guide for him without some sort of toiletries would it? The Cuban Cedar & Lime Shower Gift Set is a wonderfully fragrant toiletry set that combines the zesty aromas of lime & bergamot with the darker tones of cedar & leather. Includes exfoliating soap, body wash, deodorant, a soft towel and a nail brush. But the Cuban Cedar & Lime Shower Gift Set for £29.99.
Still not found something? Check out our 12 Days Of Giftmas competition for special offers on gifts from the 5th - 16th December.
Time for more Utility? Top 10 Gifts For Her This Christmas | The Hygge Edit | How to Declutter your Home