Here at Utility we're proud to have three homes spread across the city of Liverpool – a truly unique and historic city, steeped in culture as well as being a thriving hub of creative movements in art and tech.
Our series 'Spotlight on Liverpool' celebrates the people and places that really make Liverpool tick. We recently caught up with Christopher Torpey, Editor of the Liverpool music magazine Bido Lito!, to discover how a free print magazine continues to innovate and make a mark on the Merseyside creative scene.
How did the idea to start a music magazine arise?
Well, because there was a hole, basically. Our Editor-In-Chief Craig Pennington started the magazine in 2010 when he returned home from working and living in Leeds for a number of years. What he found then was a lack of infrastructure in Liverpool's music community, with one of the main missing pieces being a central publication to highlight all the amazing goings on. So, Bido Lito! was started - and we've been in the monthly cycle of showcasing all the great stuff going on since then.
I think, also, that there was a desire to show that there was enough going on around music and creative culture in Merseyside to shout about on a monthly basis - and to show that we could do it all at a high standard, proving that there's still an appetite for good quality print journalism.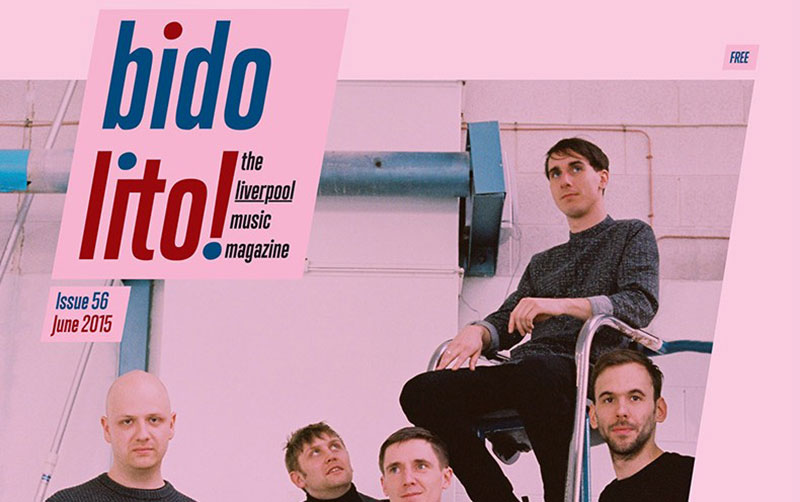 Where did the name 'Bido Lito!' come from?
Bido Lito's was actually the name of a club in Hollywood, off Sunset Boulevard, that was open in the 60s. It was their equivalent of The Cavern, playing host to early shows from the likes of The Byrds and The Doors. It was also the home of Arthur Lee's cult band Love, where they were kind of a house band for a period. It was owned by two couples who gave the place the name (Bill and Dorothy, Linda and Tony - I think!).
Love are a band with a special connection to Liverpool: when Arthur Lee came over for a series of shows in the early 90s, he played with Liverpool band Shack, who became his backing band for a period. It is also thought that you're never more than 100 yards away from a copy of Love's magnum opus Forever Changes in the city too!
We're telling this story as part of Liverpool International Music Festival this year through a commission we're running called From Liverpool With Love, featuring original Love guitarist Johnny Echols. It's a story that will resonate with a lot of people in the city. The exclamation mark and the font also come from a Brian Jonestown Massacre album (take it from the man!), which is why we always have the exclamation mark in there!


How have you continued to innovate as a print magazine?
To be honest I'm not sure we have! We're not particularly militant about being a print only publication, as we're aware that you just can't be that idealistic and hope to survive in today's world. Our digital presence has always been supplementary to our core monthly magazine presence, but it's wrong to think that having a website and using Twitter/Facebook/Instagram to communicate with your readership is at odds with your ideology as a physical magazine.
In fact, what really interests me is continuing to blur those boundaries and make our physical and digital platforms work even closer together; like using digital tools to enhance the way you consume the product. These are a few things we're looking to develop in the future (like augmented content) - and I still like the idea of doing something in 3D. I'm up for pushing boundaries, but not in a wacky way!
What does Liverpool as a city offer the Bido Lito! ideology?
Well, we are (self-styled) the Liverpool Music Magazine, so it brings us an identity. I always consider the umbrella term of 'independent creative culture in Merseyside' as our remit, but we mainly stick to music because that's what we know best.
It just happens that Liverpool has this amazingly rich heritage when it comes to music, which massively informs the make-up of today's scene - but I'd like to think that we'd have done something similar if we'd been born in Birmingham and we saw that there was loads going on there that we wanted to write about. It's home, I think that's the most important thing.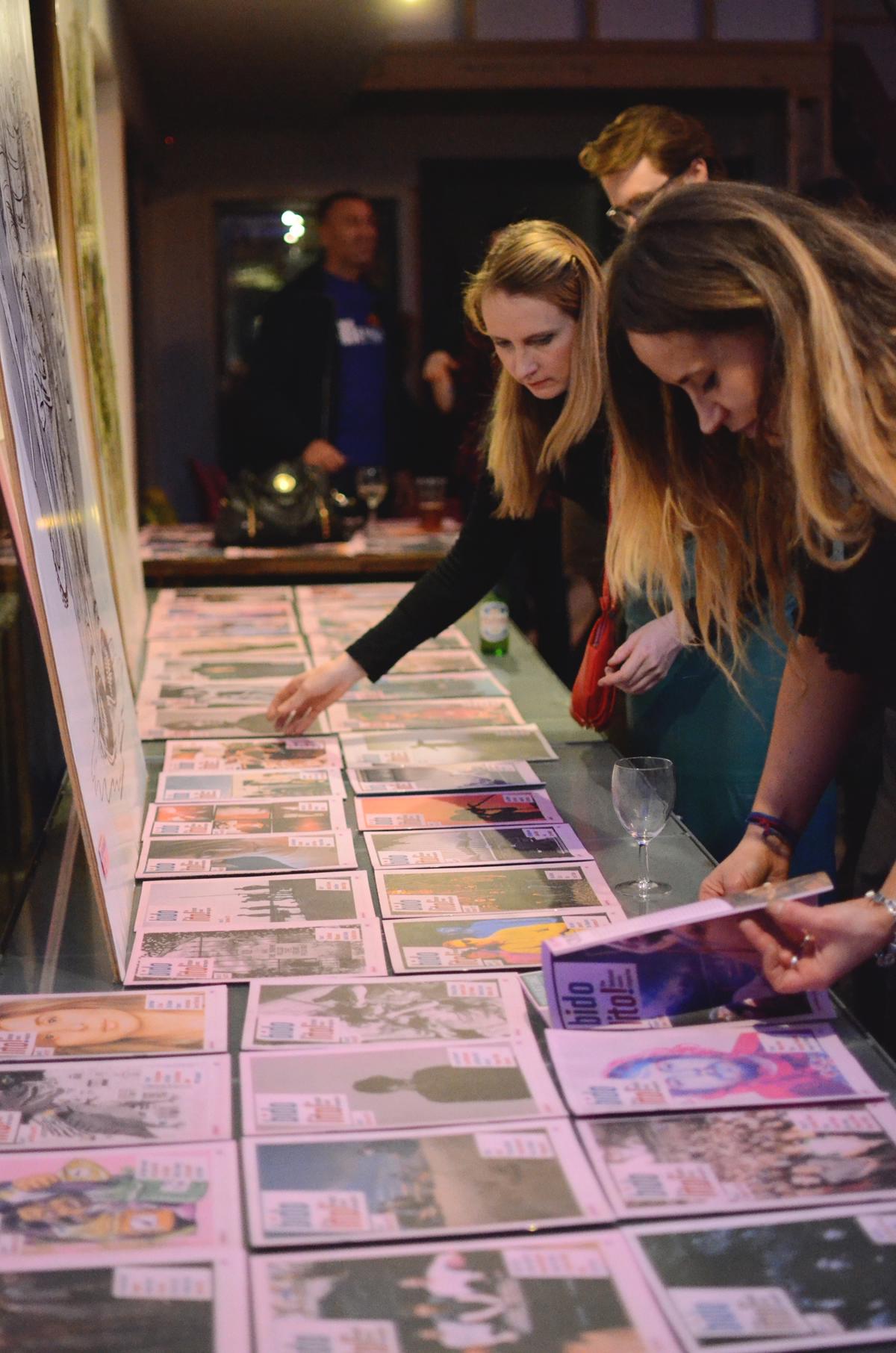 What do you personally love most about Liverpool as a creative city?
It's a doing place - people just do stuff! There are so many festivals, events, blogs, magazines, venues and groups of people who conspire to put on loads of amazing things ALL the time - that's what inspires me. The fact that there are so few people involved in pulling all this together too is also massively inspiring. The creative community here is so fluid and people work together across disciplines and a variety of events, which says a lot about the open approach to collaborating that people have in this part of the world.
Which aspects of creating Bido Lito! give you the most satisfaction?
You can get quite zoned out when you're in the process of putting an issue together, and deadlines have a terrible way of making you hate what you're working on! Being so close to the content of the magazine during the period when we're putting it together, I often don't really appreciate the whole thing until it's come back from the printer.
And then when you see people picking it up and reading it when you're out, or bumping into someone and they reference a quote or a comment from an article in the latest issue; they're the things that make you appreciate it a bit more. Those periods are great in re-energising you and bringing you fresh creative ideas - then the cycle of production comes round again… This is basically the cycle of my life, on repeat, 11 times a year!
How do you turn an idea for a print magazine into a business?
Perseverance, overdrafts, hitting deadlines and maintaining as high a quality as possible (simple as that, ha!). If you're starting from scratch you've got to invest a lot of time in convincing people you're good at what you do and that you're there for the long haul. This makes the whole thing expensive as it takes a while for advertisers to appreciate what your audience is and how you go about communicating with them - so be prepared to rack up some debts early on to lay the groundwork for the future.
If people see you're reliable, and that the content you're producing is of a high enough quality that they want to engage with, then you make it work on a business footing. But the moment this slips, and you miss a print deadline or the standard of what you're producing becomes uninteresting, you undo all that hard work.
We also don't want to be divorced from what we're writing about; we want to get involved as much as possible. Be that putting regular events on (though our Bido Socials), working with people on curating musical elements to their events, hosting showcases, organising open discussions and debates, doing daft things like DJing at gigs - generally, putting stuff on and making more things happen. It can't be a one-way conversation talking at people from a page or a website, you've got to be active and do real things.
You also need a lot of luck! And you need a vision, because that's often what people buy into - either directly through doing business with you, or indirectly by opening up other opportunities to work on other things.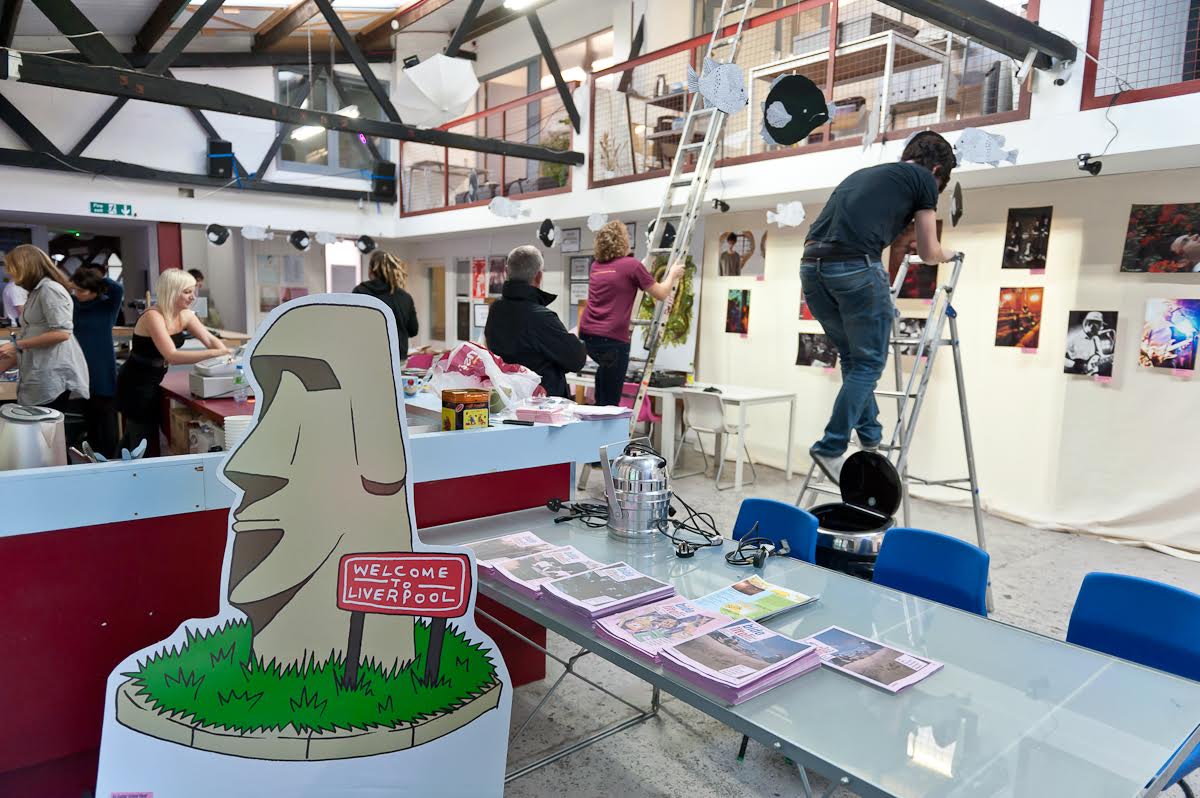 Which feature has been the magazine's greatest success?
That's hard to say, as my views for what 'success' is are probably different to the rest of our team's, and to the people who read them. I think that our December 2015/January 2016 edition (Issue 62) was received pretty well because we did the cover feature on the closing of The Kazimier, and we also launched the fundraising campaign around homelessness in the city (Where Did You Sleep Last Night?).
We also seem to have got into a cycle of doing something slightly different with our November issues…! Last year's November issue (Issue 61) had two covers that read in towards the middle spread from different orientations, which was a great feat from our designer Mark's side!; November 2014 marked our 50th issue, and we put a lot of thought and effort into making that a bit different - more reflective of our place in the Liverpool music community rather than the immediate documenting of everything.
But I think it all really started for us with Issue 6, in November 2010. That was the issue after we'd thrown our massive, two-day Inside Pages gig at Static, where we had loads of bands and DJs performing and felt like a bringing together of that community we keep banging on about! We put ourselves on the cover of that one too - along with all those amazing people. It made us realise what could be achieved between all these people pulling in the same direction.
What can we expect from Bido Lito! in 2016 and beyond?
We're currently working on a new website, which will unlock a lot of the amazing written, photographic and illustrative work done each month for the magazine, and let it thrive in a digital world. Hopefully we'll have some extra juicy bits of content around that when we set that free.
And hopefully we'll have more of an even balance of contributions from male and female writers from now on too: our recent You Can't Be What You Can't See panel event with Writing on the Wall showed us how far we still have to go before we achieve the equality in gender representation that we want. If there are any female writers out there who want to be part of our team, please get in touch with us on submissions@bidolito.co.uk. There's a November this year too, so we might do something daft for that month's issue as well.