It looks like Christmas has come early in the interior design world as Pantone have finally revealed the colour of the year 2017 - Greenery (Pantone 15-0343). Though we're sad to say goodbye to the colours of the year for 2016 - Rose Quartz and Serenity Blue - we're so excited about what greenery has to offer, especially given the themes behind the choice of colour: Rejuvenation, restoration and renewed energy.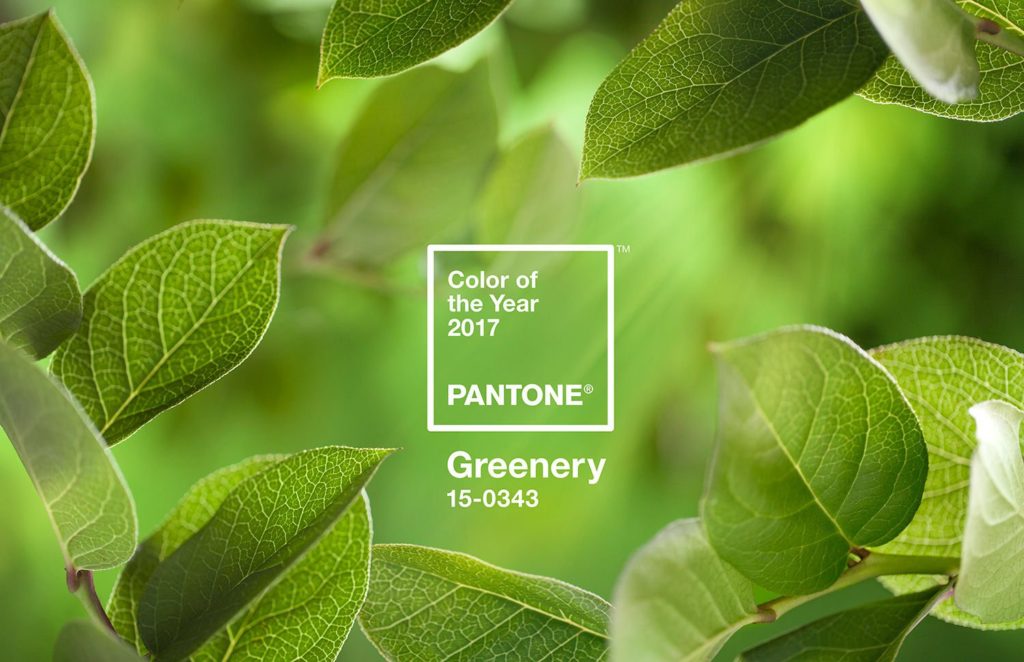 Green has already been making an impact on the interior design world. In January we saw how Nordic Folk made a move from the runway to the home, whilst kale (and greenery) were mentioned in Pantone's top 10 colours for the fashion world in Spring 2017 in September. Deep, forest greens have also had their fair share of coverage in magazines like Elle and Living ETC.
Yet Greenery is a much lighter shade than the deep greens we've been seeing, so how did Pantone arrive at this decision? 
For the past 16 years, Pantone has been choosing a colour of the year that purports to connect with the global zeitgeist, and this year's no exception. Colour experts look for new influencers in areas such as entertainment, fashion, design and travel, but also lifestyle and socio-economic conditions. So Greenery isn't just a nice colour for your home or wardrobe - it's an embodiment of much deeper social trends.
2016 has undoubtedly been a year of political turmoil. As the hygge trend highlights, Brexit, Donald Trump's election and the loss of so many cultural icons in one year have left Western society craving comfort, authenticity and a return to simplicity. On a lighter note, it's also been a year that's given more attention to climate change than ever before (remember Leonardo DiCaprio's amazing oscar acceptance speech which focused on the issue?!). This has led to a bigger push towards recycling and up-cycling within interior design & fashion, and a rise of appreciation in local, independent craftsmanship.
This in part reflects another trend again - the hipster appreciation for all things natural and organic. Clean green eating has clearly influenced the 2017 colour choice, with Pantone's Greenery bringing to mind Instagram's most popular super foods like seaweed, kale and avocado.
Finally, the mood for minimalism (think Channel 4's Life Stripped Bare) has also had its say. As Pantone's executive director Leatrice Eiseman said in an interview with the New York Times: "Greenery symbolises the reconnection we seek with nature, one another and a larger purpose...The tangy yellow-green speaks to our desire to express, explore, experiment and reinvent, imparting a sense of buoyancy."
More importantly, in a hopeful nod to The Paris Agreement - it also symbolises current efforts to tackle greenhouse gas emissions, with the promo video clearly celebrating green through the lens of the natural, beautiful outdoors.
Greenery at Utility
Want to get ahead of the trend? Check out a few of our best bits you can get in this colour .
2. Hay Eclectic Cushion, Bright Green
Plus any chair or sofa on our website upholstered in Divina Melange 920 or Tonus 118 !
What do you think of the new colour? Let us know on Facebook or Twitter
Time for more? Pantone Colour of the Year 2016 | The Nordic Folk Trend | The Natural Home Trend | 3 steps to eco-friendly design