Halves is a sculptural side table from Muuto x MSDS Design
The Halves Side Table from Muuto has been designed by Canadian design studio MSDS. Crafted from an acrylic stone composite, Halves is durable and practical but with a sense of youthfulness due to it's informal aesthetic.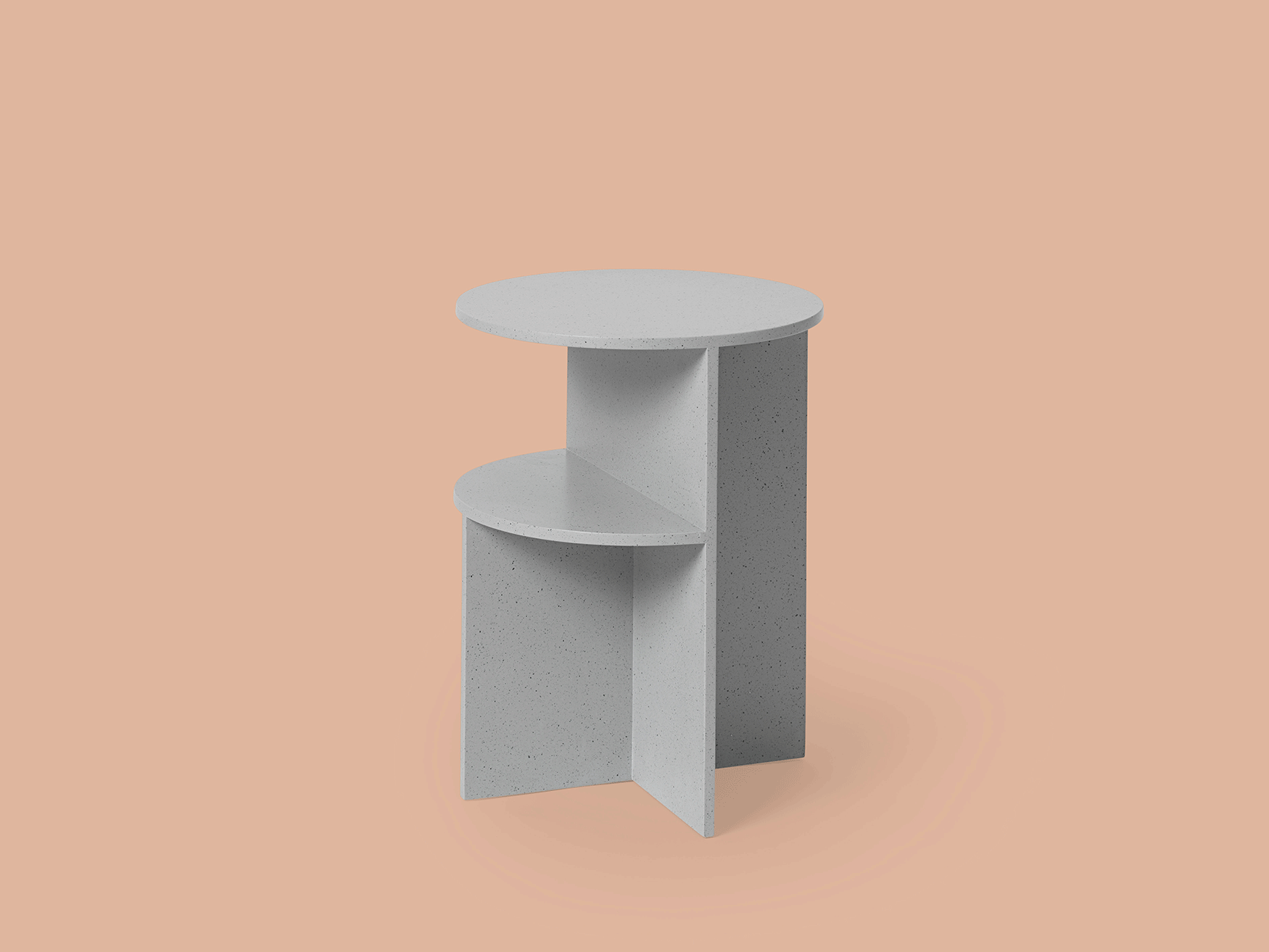 A sculptural yet functional object, Halves features a second level of shelving that allows the table to transform simply by placing it at different angles. "Halves presents different aspects of itself over time, depending on the position of the observer" says MSDS owners Jessica Nakanishi and Jonathan Sabine.
The complex yet uncluttered profile of Halves Side Table successfully captures the simplicity and precision of Nordic design.
MSDS Design Studio
MSDS Studio is a Toronto based furniture, lighting, and interior design practice run by Jessica Nakanishi and Jonathan Sabine. Their work is a synthesis of Jessica's experience in interior design and Jonathan's background in furniture and cabinet making. They were named Canadian product designers of the year in 2015. Jonathan's bottle opener design is in the permanent collection of the San Francisco Museum of Modern Art.
Muuto
Muuto is a Scandinavian design company that joins forces with the leading contemporary designers to create original products with new perspectives. The result is an innovative, aesthetic and functional collection of New Nordic furniture, lighting and accessories for modern interiors all over the world.
- -
You can shop the Muuto Halves Side Table and the full Muuto Collection online now at Utility