Here at Utility we are pretty proud to have three homes spread across the city of Liverpool - a truly unique and historic city that is steeped in culture, not to mention a thriving hub of creative movements in art and tech.
Our new series 'Spotlight on Liverpool' celebrates the people and places that really make Liverpool tick. We recently caught up with Chelsea Slater, one half of the Liverpool Girl Geeks, to pick her brains on the importance of being tech savvy as a woman, as well as to get a few recommendations on where to grab something delicious to eat in Liverpool.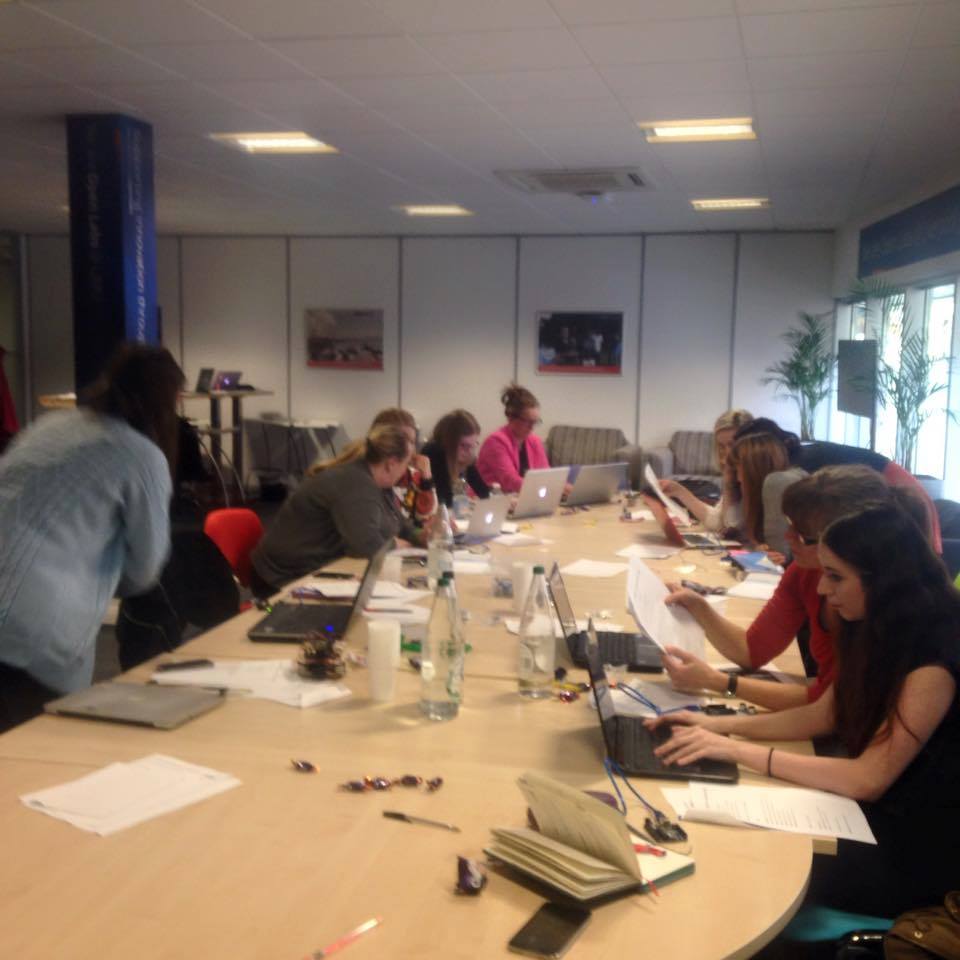 How did the idea to form the Liverpool Girl Geeks arise?
Liverpool Girl Geeks was formed in 2013 whilst I was working at an app development company. Rebecca was also working full time at the digital and technology school 'The Studio.'
We both recognised the need for an all girl tech group so that other girls and women could have a support network, as it was more than likely they would be one of a few girls working in a tech firm. Manchester and Birmingham already had similar groups so we formed one unique to Liverpool.
What can the Liverpool Girl Geeks offer and how can somebody who is interested get involved?
We've grown substantially since we started in 2013. We now offer courses for girls from the age of 12 right up to 90 years of age, with courses in coding, 3D printing and future tech.  We're also looking to expand further into marketing & VR, and becoming a boss or leader.
You can get in touch by simply following us on Twitter and coming to one of our monthly meet ups, or by signing up to a course!
Why do you think it is important for women to be tech savvy?
Technology is 2016's fastest growing industry, and with a huge digital skills gap it would be a shame for women not to want to get involved. There are plenty of well paid, creative jobs out there that need filling, and companies are looking to employ women to even out their boards. It is so important for women to be tech savvy, we make up half of the population and we don't want to be left behind.
What attributes do you think Liverpool as a city offers the Girl Geeks?
The community is brilliant, especially the digital and tech one. Not only do we have really great relationships with companies in the city, but we've also made a really strong support network of women that volunteer, blog and support everything we do. I don't think we could have become so successful starting anywhere else. 
Where is your favourite venue in Liverpool to grab a bite to eat and drink?
Siren in The Women's Organisation. I haven't tasted anything I don't love there yet whether that's their veggie breakfast or halloumi wrap. (I'm not even a vegetarian but their vegetarian options are the best). The red velvet cake is sweet too.
Drink-wise I'd say the new Club House in Liverpool One - I actually feel like I'm in The Hamptons when the sun's shining.

What do you personally love most about Liverpool as a creative city?
I love how unique and interesting it is. Bold Street has some amazing places to shop, REX the concept store and of course Utility which is now a go-to when anyone visits the city. Independent restaurants, bars and shops are taking over and I love it, even if my purse doesn't.
How do the Liverpool Girl Geeks remain innovative and forward thinking in the digital sphere? Where does your inspiration and knowledge come from?
Inspiration, again because we're in Liverpool, is extremely easy to find. I could say that we keep up to date by reading online but I take all my inspiration from the amazing events we have across the city. When there's 15 girls in a room talking about 3D printing or coding - that really makes me tick!
Which aspects of Liverpool Girl Geeks gives you the most satisfaction?
Definitely the community that we've formed. Like I said whenever we have a meet-up or put on a workshop, I love meeting the amazing women who attend. They are all fantastic and so keen to learn / show off their amazing talents and skills.
How would you best describe the Liverpool Girl Geeks?
Confident, inspiring and strong. Our girls are role models and we want to showcase each and every one of them.
What can we expect from the Liverpool Girl Geeks in 2016 and beyond?
We have just launched the first ever girl geek bootcamp for 12-14 year old girls, something we started back in 2013 in collaboration with The Studio School. This is now sponsored by the amazing SKY so we have that to plan and look forward to over the next couple of months.
We're also launching our monthly meet ups and formulating new relationships for more workshops across the city. Girl Geeks are taking over... So expect to see a lot more of us in the future!
Follow the Liverpool Girl Geeks on Twitter: @lpoolgirlgeeks
Who would you like to see featured next?
Know somebody who is making waves in Liverpool?
Or visited an awesome independent we might not have heard of...
Tweet Us: @UtilityDesign
#UtilitySpotlightOnLiverpool
Time for more Utility? Where to get your sandwich fix in Liverpool | Designer of the month: Cecile manz | 11 amazing coffee table books you won't be able to put down