Let your creative juices flow with these classes in Liverpool...
Liverpool is a hub of creative activity with more museums and galleries than any other city outside of London and a history of successful creatives - it's easy to see why the city attracts a creative crowd. So whether you need to scratch that creative itch or you want to try something totally new, look no further than these creative classes in Liverpool.
---
Print Studios @ The Bluecoat
Whether you're a complete novice or you have some experience with printing techniques, The Bluecoat has a print workshop for suitable you. Starting from Printmaking for Beginners right through to Intermediate Screen Printing, there is a wide option of classes depending on your experience. Classes run from 11-am - 5pm and cost £60 - well worth it if you start turning your newfound skill into a source of income. Here's what the Bluecoat have to say about their print classes;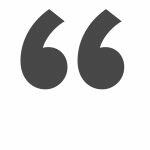 We offer introductory workshops for beginners and intermediate workshops for those who would like to expand their print knowledge - all taught by experts in their field. 
---
Sketching @ Sefton Park Palm House
Sketching a beautiful, exotic palm house on a Sunday afternoon. Need we say more? This sketch class ran by Dot-art and artist Josie Jenkins is a 3 hour workshop (£25) that will give you the opportunity to learn basic techniques to help you draw from observation. The workshop aims to help you express what you see through drawing, all in the inspiring surroundings of the Sefton Park Palm House. The next class is July 9th 2017 and you can buy tickets here.
---
Graffiti Classes @ Zap Graffiti
Although graffiti is illegal and sometimes frowned upon, it's still an art form. A powerful one too. Zap Graffiti have managed to bridge the gap between art form and 'vandalism' by promoting graffiti as a positive art form. Those interested in graffiti can start with a beginners class for £20 where they are given spray paint and a blank canvas to let their creativity run wild. For those who want to take it up as a hobby, Zap Graffiti welcome artists to use their wall space instead of graffitiing in the surrounding areas.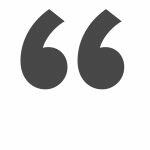 We provide sanctioned walls for folks of all ages to get creative. If after the class you wish to carry it on as a hobby, we have the space to do it.
---
Silversmithing @ Noctua Jewellery
Fancy a class were you can take home something you've designed or gift it to a loved one? Noctua Jewellery run a Silversmithing class where you can create two stacking rings in two designs of your choice. All of the materials are provided and you'll learn how to cut, hammer, anneal, form, file, pickle, polish, texture, stone set and solder silver to in this three hour workshop. The workshop is £55 with everything you need included - refreshments too! You can book the class here.
---
Events @ The Tate
The Tate is one of Britain's most celebrated art institutions and they offer once-in-a-lifetime events and workshops to inspire and unlock the potential of creative individuals. Their events calendar is full of workshops, talks and events from world renowned artists that are open to the public. Although they don't have running classes focused on one topic, you can pick and choose which events interest you most or even try your hand at them all to see where your creative capabilities lie.
To give you an idea of the events, talks and workshops available check out the Tate's event page and select Liverpool Tate.
---
Pottery Class @ The Baltic Clay
Pottery is a difficult skill to master - that's where the Baltic Clay come in. Baltic Clay is a new ceramics studio for independent makers, hobbyists and beginners to test out their pottery prowess. Based out of Liverpool's bustling creative community, Baltic Creative, the studio offers the space and equipment for independent ceramicists to continue to create their work or for hobbyists and beginners to master their craft via lessons and workshops. A 3 hour workshop costs £20 and a full-day 6 hour course is £38. Here's what they have to say about the studio...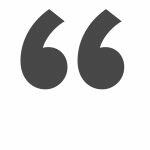 Centred around individual learning needs with no emphasis on a qualification. A relaxed atmosphere catering to the needs of the individuals.
---
Art Classes @ dot-art
Dot-art are dedicated to offering art courses in a wide range of subjects in stunning venues across Liverpool. Class venues include Liverpool's landmark arts centre the Bluecoat and the iconic Sefton Park Palm House in leafy south Liverpool. Their 10 week courses are perfect for beginners and will take you through all there is to know about the subject of matter. Their current courses cover wood sculpting, life and portrait drawing and jewellery making. You've just missed the boat for this batch of classes, however they refresh their courses three times a year and you can sign up for information regarding future courses here.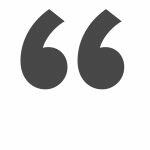 All our sessions are delivered by experienced local tutors and teachers.
---
So that's our round up of only a few of the creative classes in Liverpool you can get stuck into. If you've been to any of the classes or are planning on, let us know about your experience over on Facebook or Twitter.
Time for more Utility? What's On In Liverpool: Summer 2017 | Celebration Of Modern Architecture Styles | Top Travel Trends for 2017