Hans Sandgren Jacobsen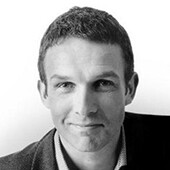 Danish designer
Hans Sandgren Jakobsen
, born in Copenhagen in 1963, is noted for his unique attention to detail and an ability to take the ordinary and make it extraordinary. Despite his young age the list of furniture brands he has worked with is already extensive. He has won several prestigious awards and recognition for his screen wall Viper. By 1997
Jakobsen
branched out on his own and has since completed projects for companies including VIA, Kohseki, Art Andersen & Copenhagen,
Fritz Hansen
, Frederica Furniture Werner, Askman Furniture and
Lightyears
.
Jakobsen's
ability to join functionality with a minimalistic completeness of form is one of his trademarks and her we feature his
Radon
and
Helium
lights from
Lightyears
.
There are no products matching the selection.
Shopping Options
Category

(5)

(23)

(3)

(2)

(13)

(54)

(3)

(4)

(16)

(24)

(5)

(23)

(2)

(1)

(10)

(5)

(16)

(2)

(89)

(4)

(21)

(7)

(5)

(2)

(1)

(1)

(5)

(23)

(1)

(4)

(7)

(4)

(23)

(7)

(3)

(11)

(4)

(8)

(5)

(2)

(28)

(9)

(2)

(2)

(4)

(5)

(7)

(18)

(1)

(47)

(3)

(21)

(26)

(9)

(21)

(2)

(17)

(13)

(4)

(2)

(50)

(2)

(16)

(3)

(2)

(1)

(2)

(3)

(7)

(18)

(3)

(11)

(26)

(16)

(8)

(11)

(4)

(4)

(1)

(6)

(4)

(13)

(1)

(3)

(41)

(3)

(6)

(1)

(4)

(13)

(4)

(1)

(1)

(7)

(4)

(2)

(1)

(30)

(10)

(13)

(4)

(3)

(19)

(2)

(3)

(5)

(2)

(42)

(2)

(1)

(1)

(34)

(79)

(47)

(2)

(2)

(2)

(2)

(4)

(13)

(1)

(20)

(2)

(8)

(4)

(90)

(7)

(26)

(3)

(18)

(9)

(1)

(1)

(22)

(8)

(2)

(3)

(5)

(133)

(7)

(1)

(13)

(12)

(4)

(7)

(2)

(1)

(8)

(3)