Edward Van Vliet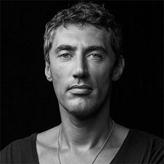 Edward Van Vliet
graduated from the Design Academy Eindhoven in 1989. In 1991 he began primarily to design patterns and product designs. With his own design Studio,
Van Vliet
, he translates his vision into unique interior concepts. His mix of quality workmanship combined with influences from different cultures are the bases of the uniqueness of his designs. Here we feature his
Fringe Range
of lighting for Dutch manufacturer
Moooi
.
There are no products matching the selection.
Shopping Options
Category

(5)

(24)

(3)

(2)

(13)

(53)

(5)

(4)

(27)

(21)

(5)

(24)

(2)

(1)

(8)

(5)

(16)

(2)

(86)

(4)

(19)

(7)

(2)

(2)

(1)

(1)

(3)

(23)

(1)

(4)

(7)

(3)

(20)

(6)

(3)

(5)

(4)

(7)

(5)

(2)

(25)

(8)

(2)

(2)

(4)

(8)

(7)

(12)

(1)

(48)

(3)

(20)

(27)

(14)

(20)

(2)

(17)

(13)

(4)

(2)

(49)

(2)

(13)

(3)

(2)

(1)

(2)

(4)

(6)

(18)

(3)

(9)

(21)

(14)

(4)

(11)

(4)

(4)

(1)

(6)

(4)

(12)

(2)

(3)

(51)

(3)

(6)

(2)

(12)

(4)

(5)

(1)

(1)

(6)

(4)

(2)

(1)

(30)

(11)

(12)

(4)

(3)

(20)

(3)

(3)

(7)

(1)

(43)

(2)

(1)

(1)

(32)

(66)

(41)

(2)

(2)

(1)

(2)

(4)

(12)

(1)

(9)

(2)

(8)

(4)

(70)

(6)

(27)

(3)

(20)

(8)

(1)

(1)

(22)

(20)

(8)

(2)

(3)

(5)

(117)

(1)

(22)

(1)

(10)

(11)

(4)

(7)

(2)

(1)

(7)

(3)