Vitra Furniture & Accessories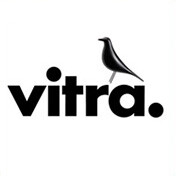 At Utility we offer an extensive range of Vitra designer furniture - including tables, sofas and chairs - alongside a range of other accessories like lighting and storage items. A particular favourite amongst connoisseurs from the range is the iconic Eames Lounge Chair - which is the epitome of a piece of classically designed piece of furniture. We are an authorised Vitra stockist and partner where you can find original, genuine furniture, lighting and home accessories from this world-famous Swiss brand.
About Vitra
Vitra is a family-owned furniture company based in Birsfelden, Switzerland and is the manufacturer of the designs of several world-famous furniture designers and architects, including Charles and Ray Eames and George Nelson.
Today, it is continuing its tradition of manufacturing the designs of Eames and Nelson for the Middle Eastern and European markets, and its high-quality product lines are perfect for residential and commercial applications, as well as for public areas.
When you buy Vitra furniture from Utility, you can also proudly say that your pieces are originals - works of modern art worthy to be displayed in the great buildings of the world – which they are! Tate Modern, the Dubai International Airport, and the German Bundestag are all homes to Vitra collections. Buy your Vitra furniture now and enjoy the good life in your own home!