Tom Dixon Lighting, Furniture & Accessories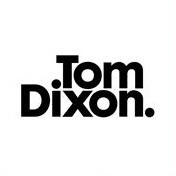 British design company
Tom Dixon
was established in 2002 by
Tom Dixon
and David Begg. As manufacturers of lighting and furniture the company has a commitment to innovation and a mission to revive the British furniture industry.
Tom Dixon
produce iconic designs such as the
Copper Ball
, strong>BeatEtch Shade families of lights which lend themselves to commercial and domestic applications alike.
Was: £255.00

Special Price £216.75

Save 15%

More Options Available

Was: £450.00

Special Price £382.50

Save 15%

Was: £255.00

Special Price £216.75

Save 15%

More Options Available

Was: £380.00

Special Price £323.00

Save 15%

Was: £300.00

Special Price £255.00

Save 15%

Was: £450.00

Special Price £382.50

Save 15%

Was: £400.00

Special Price £340.00

Save 15%

Was: £380.00

Special Price £323.00

Save 15%

Was: £100.00

Special Price £85.00

Save 15%

Was: £100.00

Special Price £85.00

Save 15%

Was: £100.00

Special Price £85.00

Save 15%

Was: £100.00

Special Price £85.00

Save 15%

Was: £450.00

Special Price £382.50

Save 15%

Was: £340.00

Special Price £289.00

Save 15%

More Options Available

Was: £220.00

Special Price £187.00

Save 15%

More Options Available

Was: £305.00

Special Price £259.25

Save 15%

Was: £220.00

Special Price £187.00

Save 15%

More Options Available

Was: £220.00

Special Price £187.00

Save 15%

Was: £480.00

Special Price £408.00

Save 15%

More Options Available

Was: £845.00

Special Price £718.25

Save 15%

Was: £310.00

Special Price £263.50

Save 15%

Was: £295.00

Special Price £250.75

Save 15%

Was: £310.00

Special Price £263.50

Save 15%

Was: £195.00

Special Price £165.75

Save 15%

Was: £285.00

Special Price £242.25

Save 15%

More Options Available

Was: £195.00

Special Price £165.75

Save 15%

Was: £600.00

Special Price £510.00

Save 15%

Was: £1,100.00

Special Price £935.00

Save 15%

Was: £185.00

Special Price £157.25

Save 15%

Was: £185.00

Special Price £157.25

Save 15%

Was: £340.00

Special Price £289.00

Save 15%