True Grace Scented Candles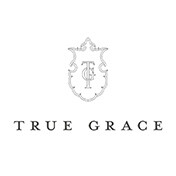 True Grace lovingly produce handmade and natural scented candles right out of their workshop in Wiltshire. Using techniques that have been passed down for centuries, these candles use an eclectic mix of aromas to recreate the essence of Britain.
Sustainability is at the heart of everything True Grace do. Using the finest natural ingredients such as 100% natural wax and a 100% cotton wick which ensure both a smooth burn and the release of their beautifully perfumed aromas.